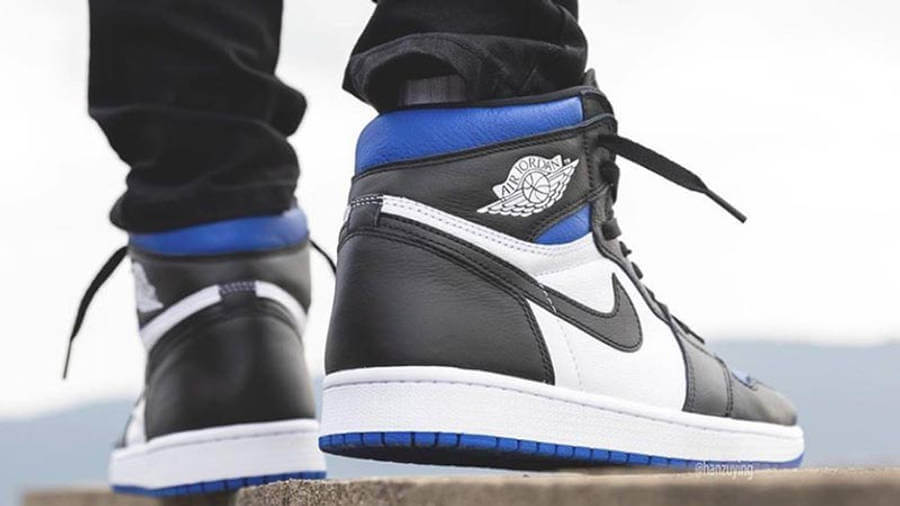 Shoe Cleaning and Repair
We Keep Your Kicks Fresh.
Enjoy FREE pick up and delivery in Greater Vancouver with our mobile shoe cleaning and repair service! Quality and convenience – all in one!
Shoewash Supreme – Vancouver's Local Shoe Cleaner
How much do you love your shoes? We're sure you do beyond measure, especially if you are an active person. Unfortunately, your shoes are going to get dirty, and that means that they aren't always going to look brand new anymore. To keep your sneakers in such good condition, you can't just leave them out in the rain. You need to clean them.
And that's where we come in. Keep your kicks fresh with Shoewash Supreme! Our cleaning and repair service offers a convenient and reliable solution to keeping your shoes fresh while extending their lifespan. You can say goodbye to dirty shoes with competitive prices and free weekly pickup and delivery in Vancouver.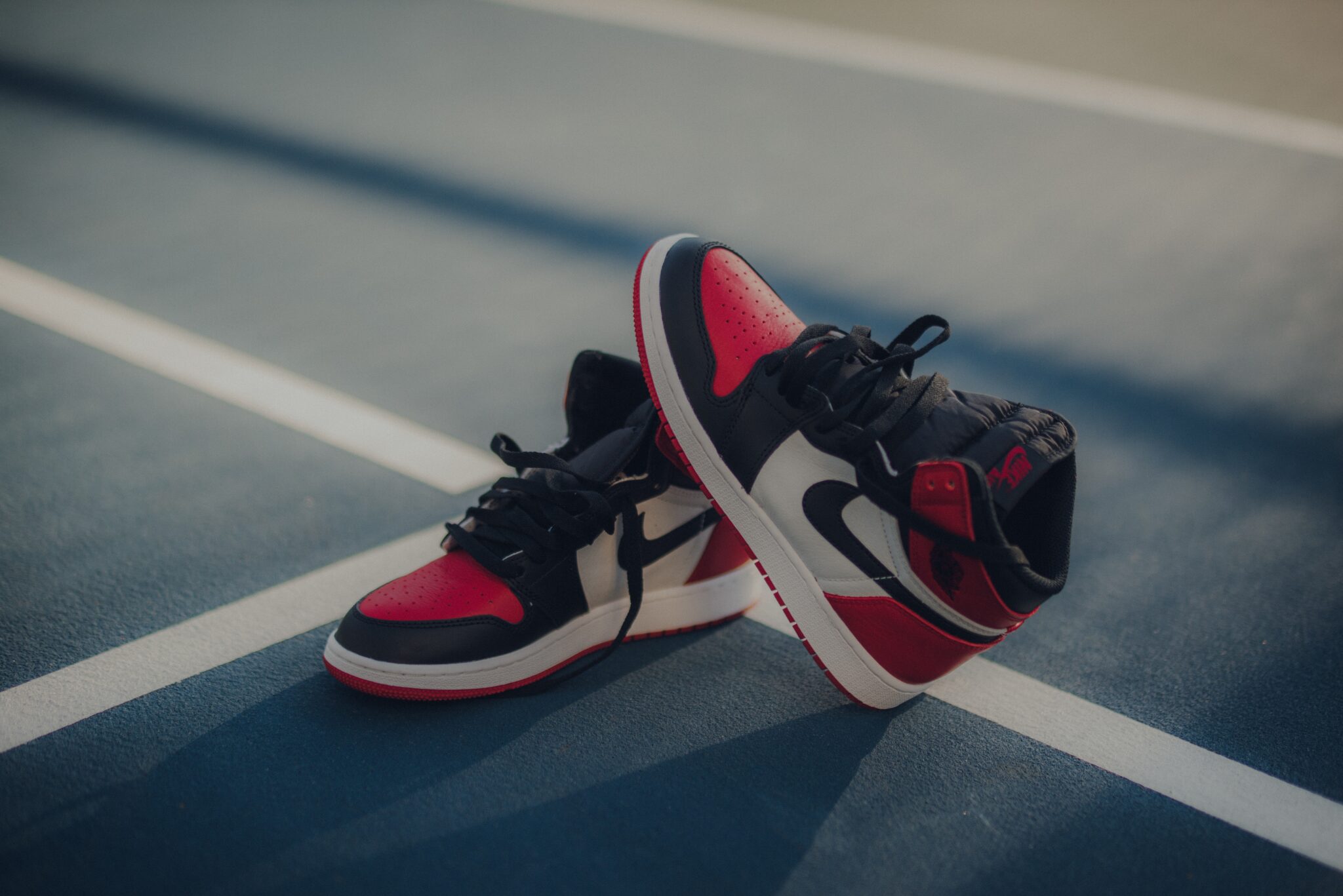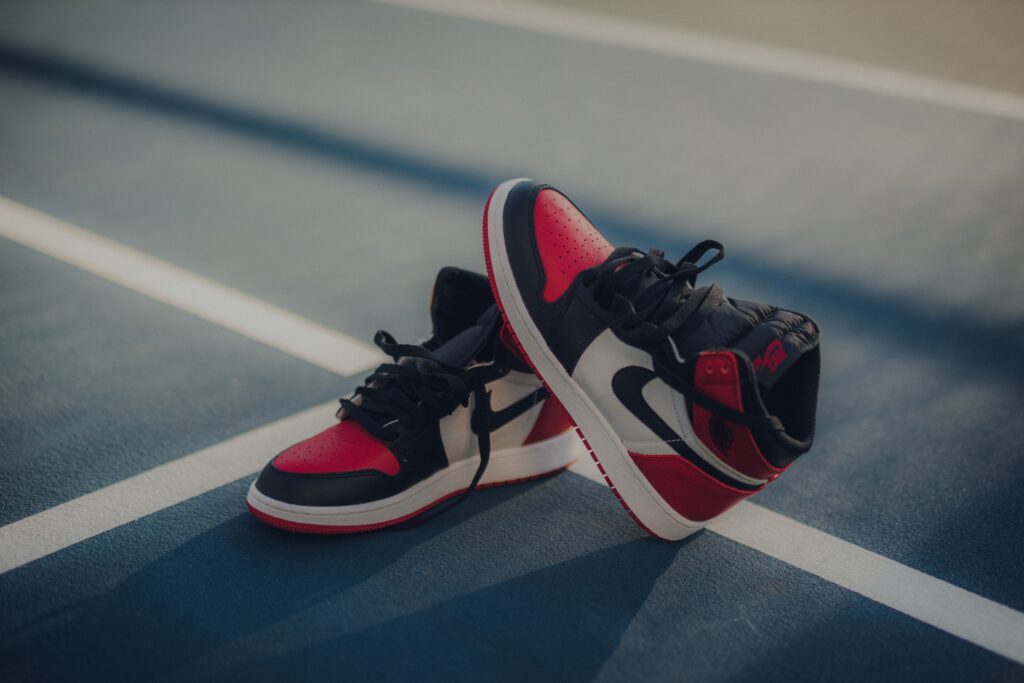 Shoe Cleaning Packages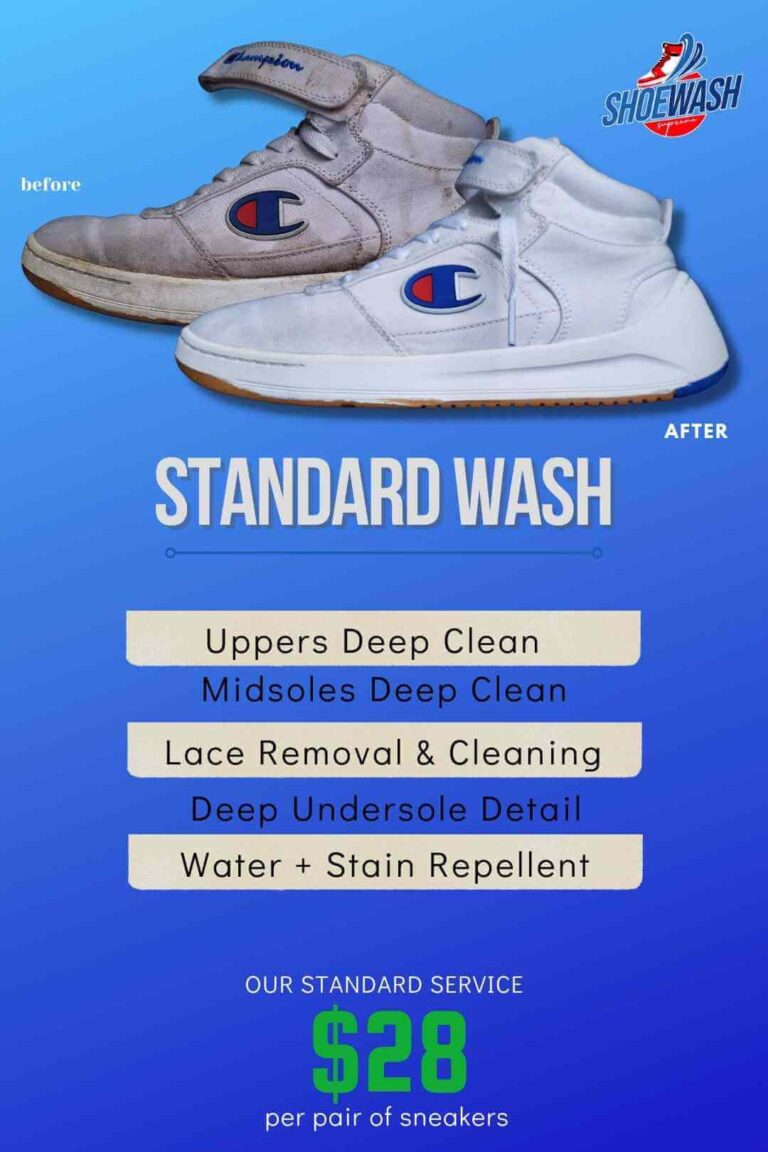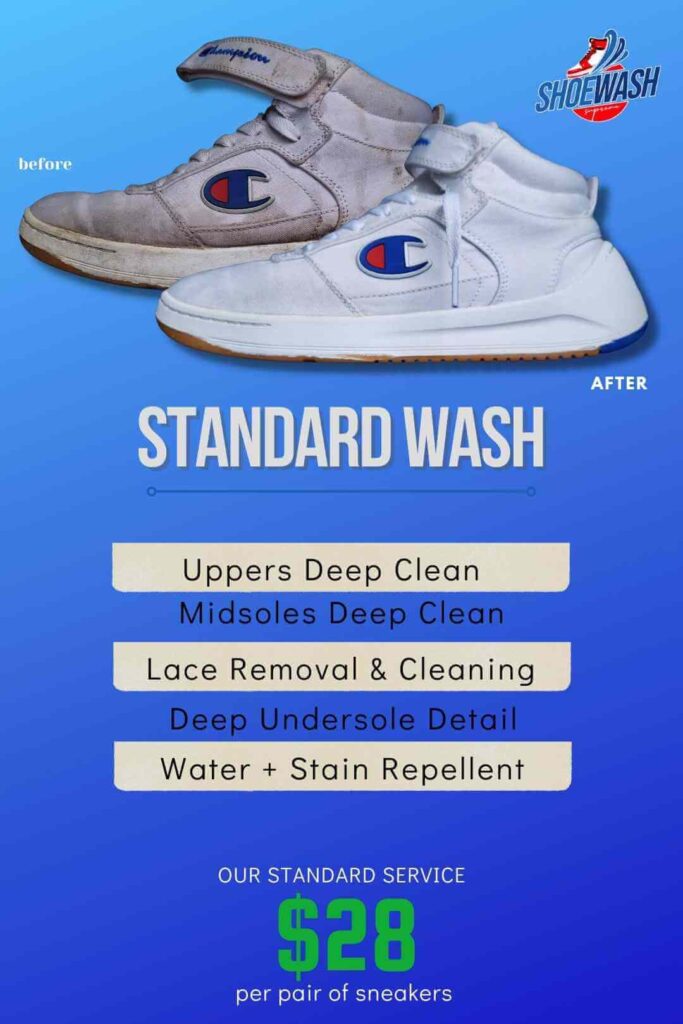 Shoe Wash
Keep your kick fresh! This package offers a basic clean for your pair of shoes including lace removal and cleaning, a deep clean of the uppers, midsoles and deep under sole detailing with a water + stain repellant finish.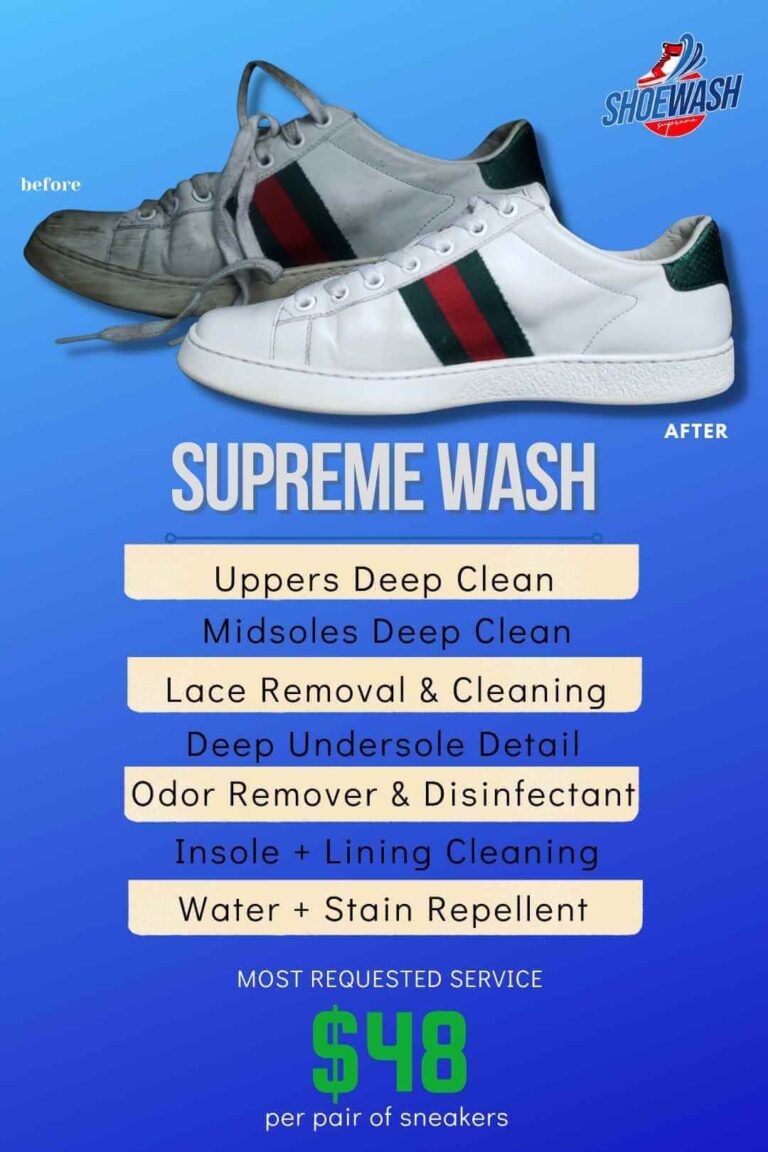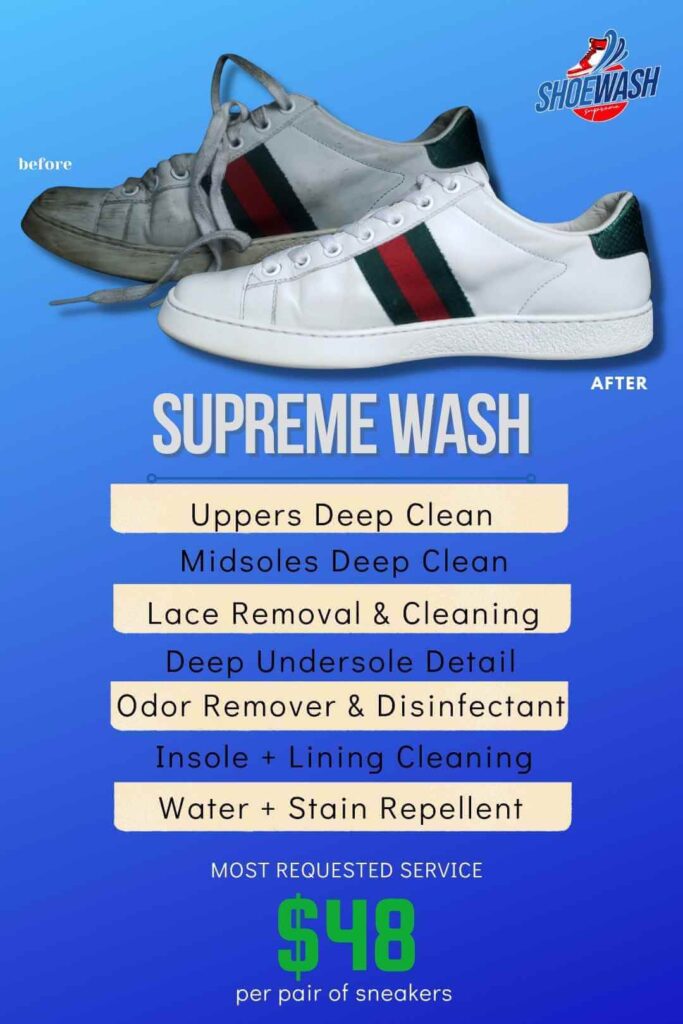 Supreme Wash
When your kicks need extra love, this wash includes lace removal and cleaning, a deep clean of uppers, midsoles, and under soles, insole lining steam clean, odor remover and disinfectant with a water + stain repellant finish.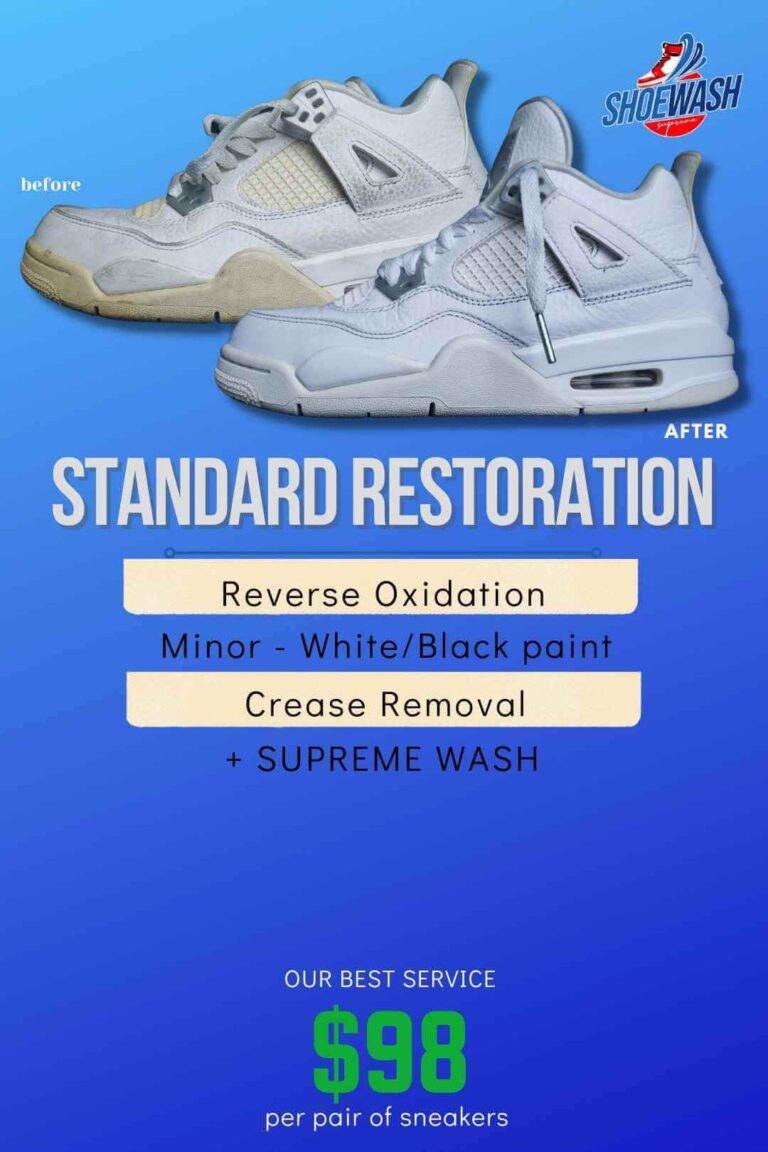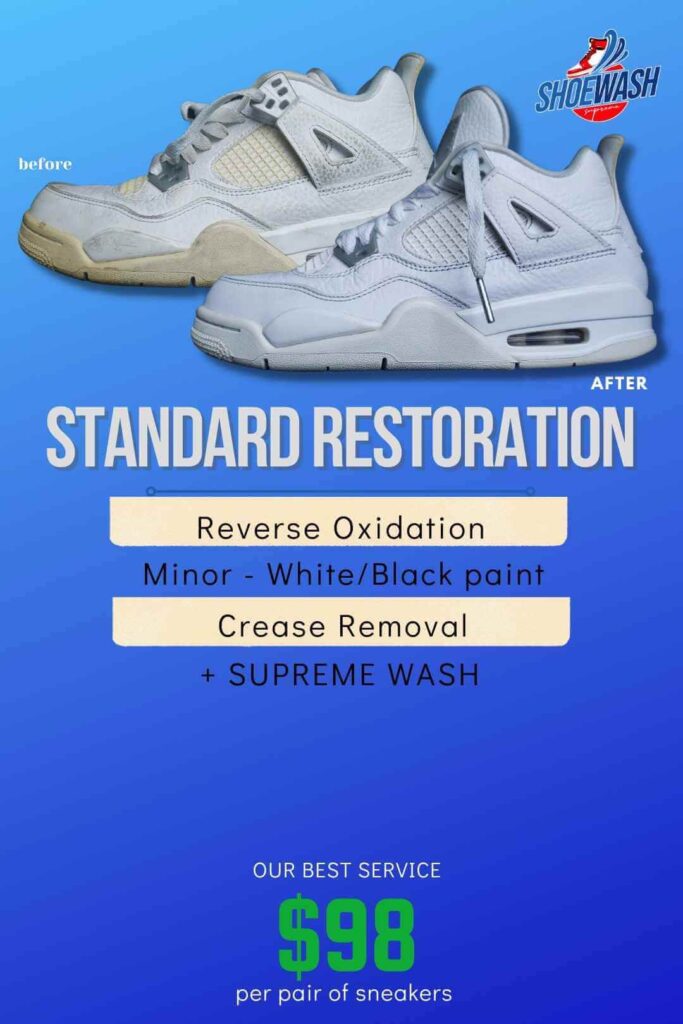 Standard Restoration
Our Standard Restoration is the perfect solution to bring old shoes back to life. Get everything included in the Supreme Wash along with reverse oxidation sessions, crease removals and Minor black/white paint touch ups.


---
Why Choose Us?
If you are looking for a convenient, reliable, and affordable shoe cleaning and repair service, look no further than Shoewash Supreme. Contact us today to learn more about our services or to schedule a free consultation.
Shoe Cleaning and Repair Services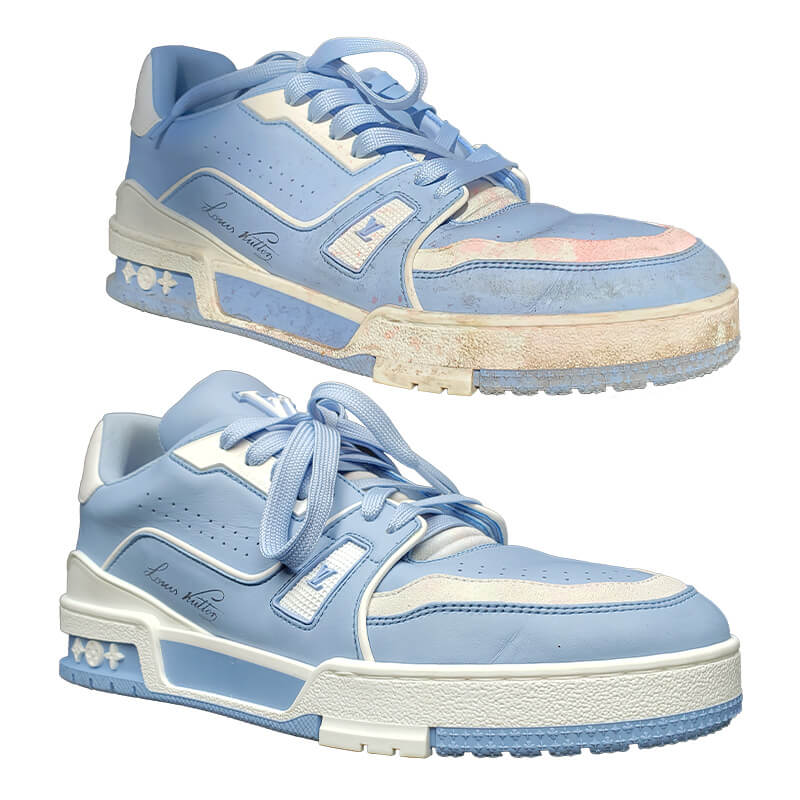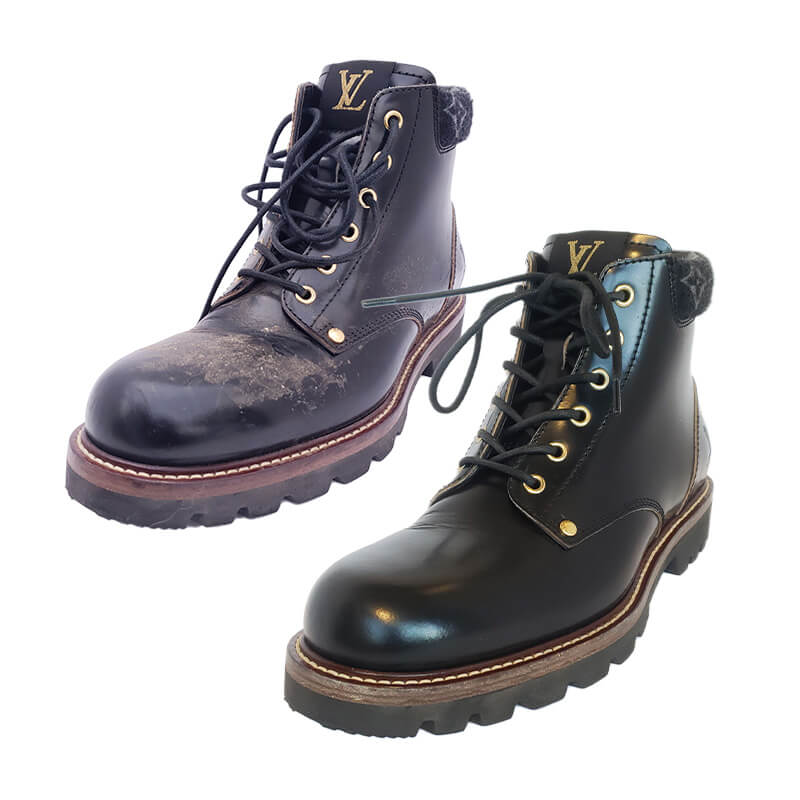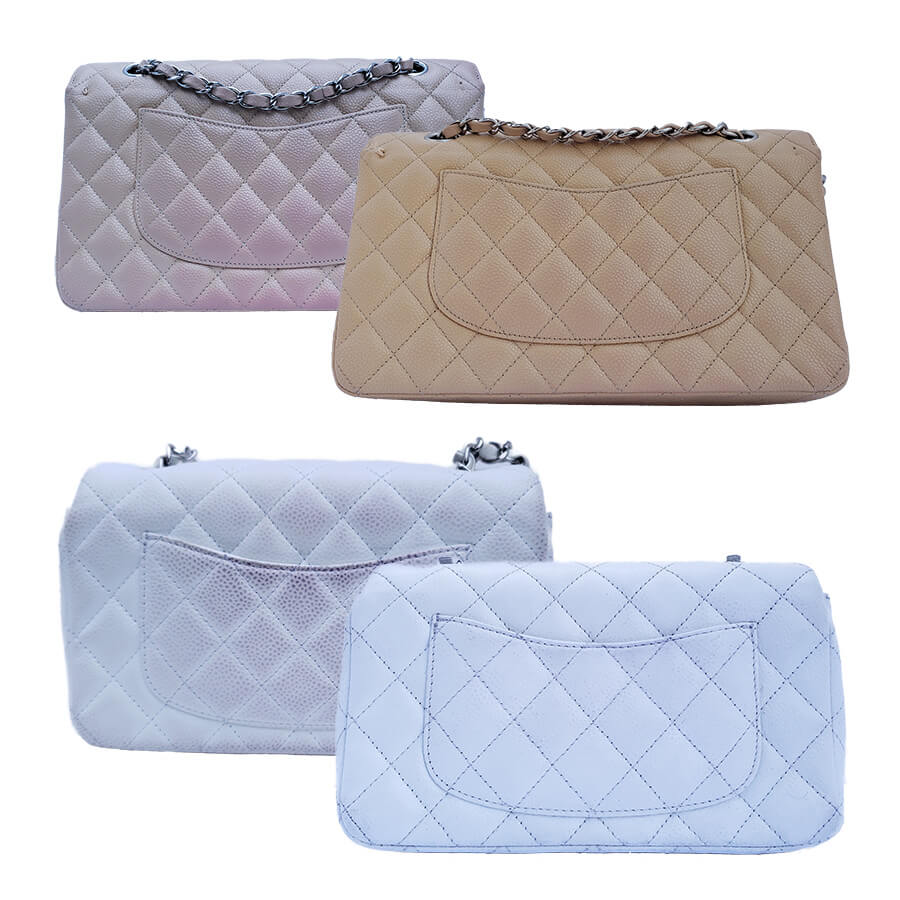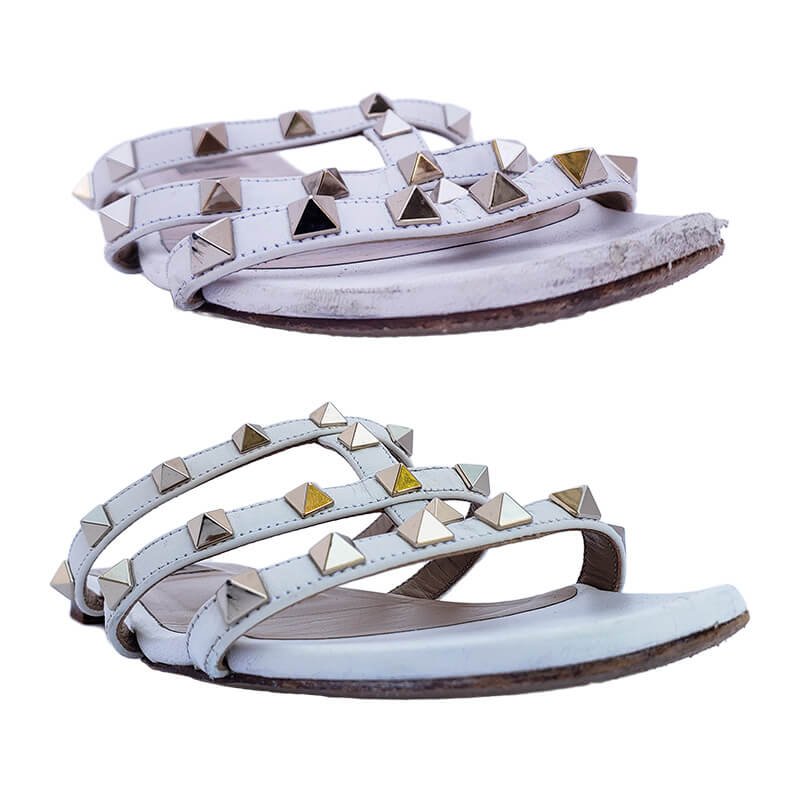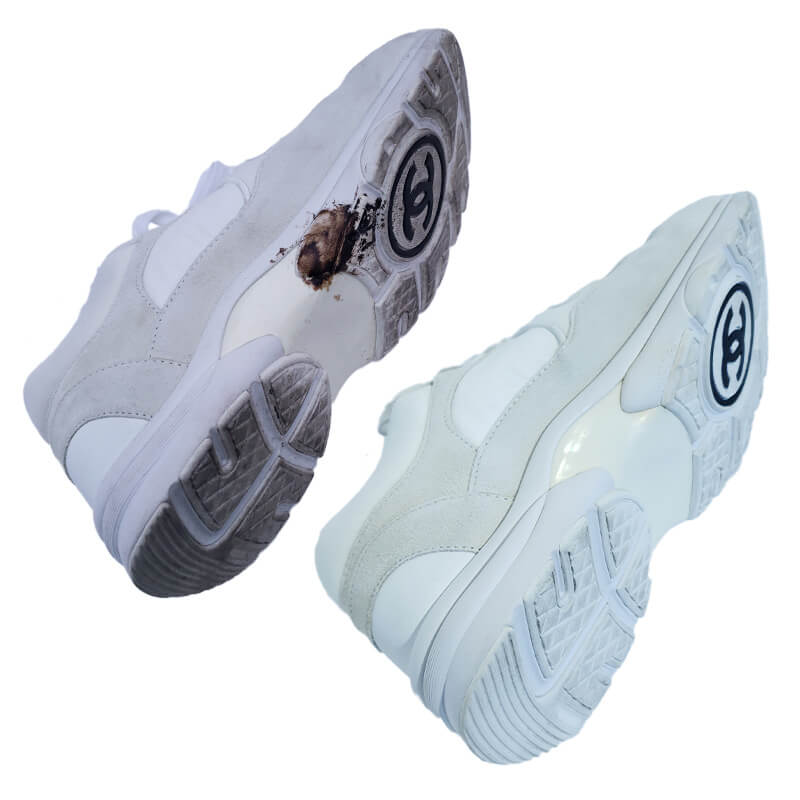 Additional C.P.R. Services Available.
Clean
Our deep cleaning methodologies ensure a quality clean – every time. We carefully treat even the most delicate materials and guarantee the highest level of care for our customers.
Protect
Regular shoe care not only extends the life of your shoes, it ensures you maintain the same pristine look as the day you bought them. Protect your shoes from stains and regular wear and tear with proper sanitation and crease reductions.
Restore
Sometimes even a deep clean is not enough. Let our experts bring your shoes back to life. From reverse oxidation to colour matching and paint touch ups – scuffs and yellow soles are a thing of the past!
---
Customer Reviews
Shoewash supreme did an amazing at cleaning my white shoes!! They look new as ever!! Great customer service as well 👏🏼
Easy to order and great service! Highly recommend.
Gaurav Dhillon
2023-01-21
Had 2 pairs of my Yeezys cleaned up by the team at Shoewash Supreme they went above and beyond from the drop off and pickup service and my shoes were also done in a good time frame the results were amazing will definitely going back in the future.
i had a pair of designer sneakers that were too small and i wasn't able to return them so i went to another shoe repair shop to see if they could stretch them and they told me it wasn't possible. i tried shoewash supreme next and aaron made it happen! he is super friendly and helpful - will definitely give them a shout once i need my shoes cleaned 🙂
Amazing service. Highly recommend!
I thought these guys had suspiciously good reviews. Turns out, they're legit! Amazing customer service paired with professional quality. Pickup and drop off was easy and straight forward, estimated timeline was met, prices are reasonable (includes pickup/dropoff), no hidden fees or tipping bs. These guys can clean and restore the most beat up shoes you have.
Prabhjot Singh Sekhon
2022-10-25
This is one the best shoe cleaning services in the Lower Mainland by far. The delivery and pick up were fast aswell and the shoe turned out great. I would recommend this to anyone looking to clean or repair their shoes.
Very satisfied
My shoes was so dirty at first but now it's all clean. They did a great job cleaning it, And even they customize my shoelace. Thank you so much. They are really good.
---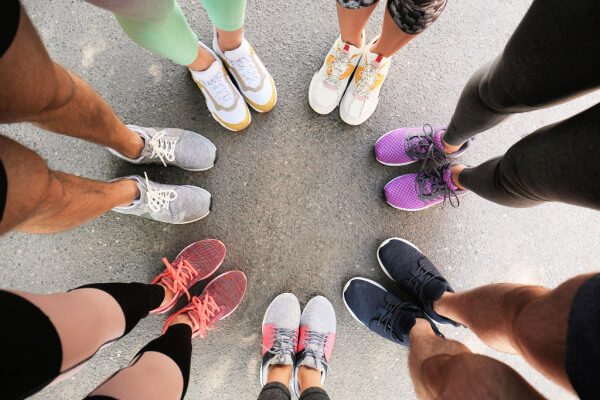 Need Help?
At Shoewash Supreme, we are here for you. If you need any help or have any questions regarding our services, feel free to contact us anytime. Our customer service team would be more than happy to help.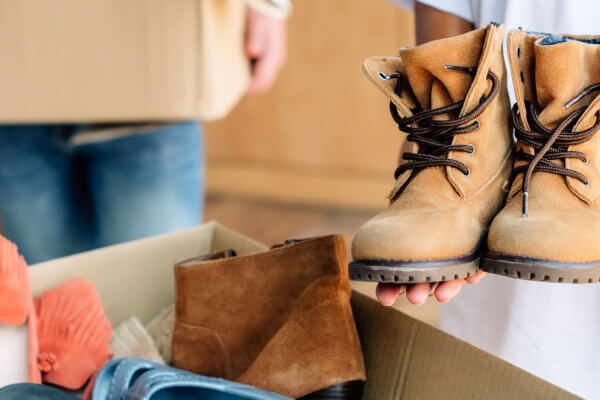 Shoe Donation Program
Want to help us give back? Donate your dirty and worn out shoes and we'll do the rest. We work with charities and non-profit organizations to spread awareness for shoe donation – worldwide.
---
---
Follow Us on Instagram @shoewash.supreme
---
---
Blog
---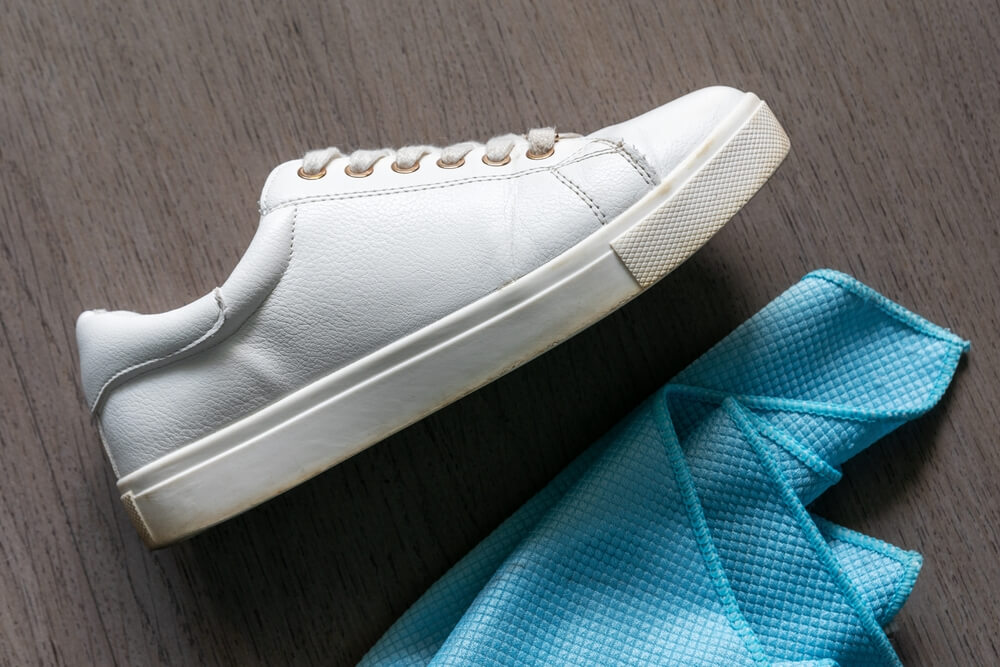 White sneakers are a wardrobe staple for many people, but they can…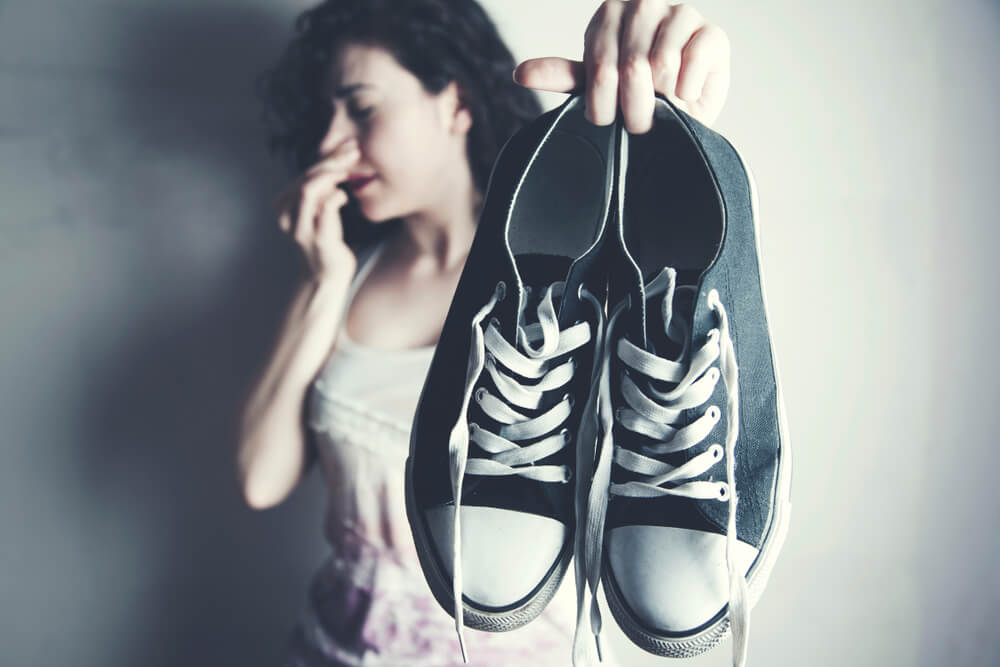 Do you dread taking off your shoes after a long day because…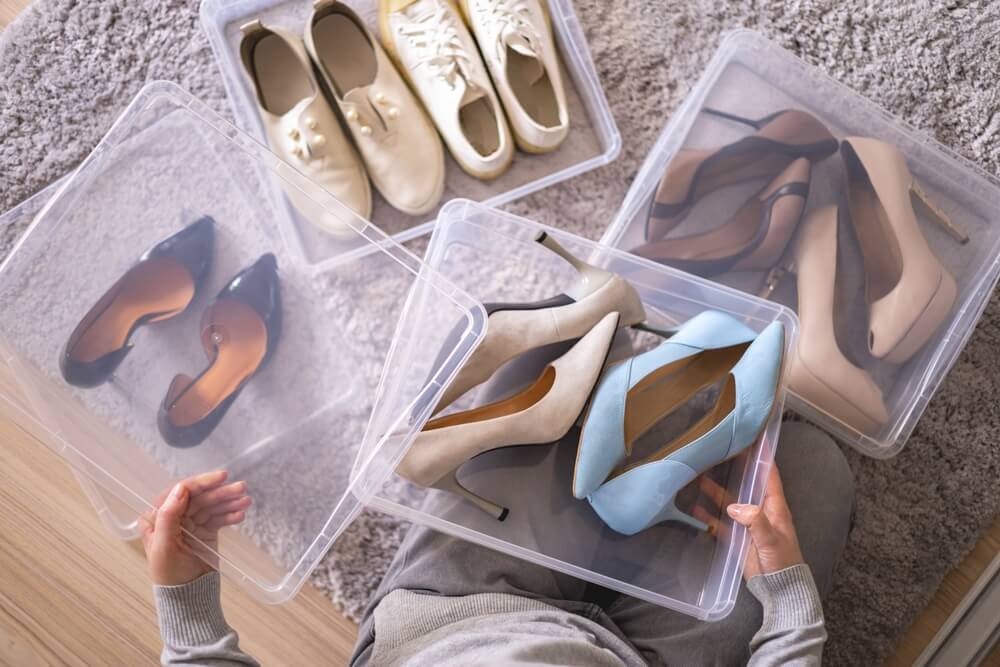 Taking care of your shoes is an important part of keeping them…