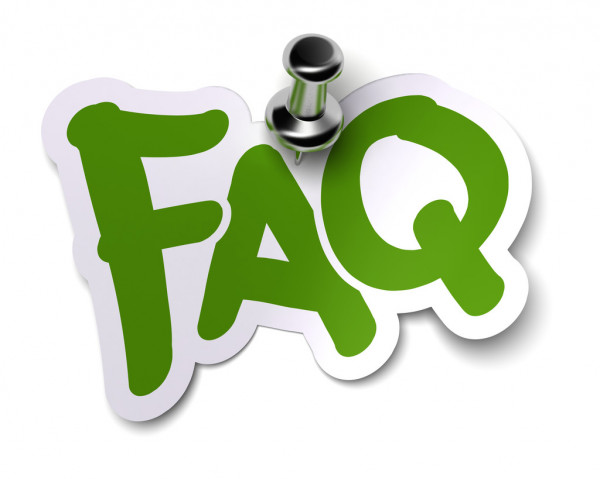 General
Where are you located?
Shoewash Supreme is proud to be owned and operated in Vancouver, B.C. Our store address is: 2992 E 22nd Ave, Vancouver, B.C, V5M 2Y4
What is the turn around time?
Estimated Processing Times:
Shoe Cleaning Services: 5 – 7 Business Days
Shoe Repair Services: 2 – 4 Weeks
Paint Services: 2 – 4 Weeks
*Please note, processing times are estimates only and may vary.
How does your service work?
Our ordering process is designed to be effortless and convenient.
To place an order, simply visit our website and choose the items you desire. Next, select a convenient time and day for pick up, and our dedicated team will be in touch with you once they arrive.
Alternatively, you also have the option to drop off your shoes at our physical store.
If you have any inquiries or need assistance with any of our products and services, please feel free to reach out to us at any time. We are here to help!
What else can you clean besides sneakers?
We go beyond being your neighborhood sneaker cleaner. Our expertise extends to professional cleaning services for a wide range of footwear and accessories, including shoes, boots, and purses.
If you have any inquiries about our services, feel free to reach out to us at any time.
Do you accept orders throughout Canada?
Yes! We accept all orders through-out Canada. Keep your kicks fresh no matter where you are. Ship your shoes to us and we'll have them back to you in 14 days (includes shipping time).
For the most timely service, we recommend using Purolator when possible.
What methods of payment do you accept?
We offer convenient online payment options for all major credit cards and debit visas through our website. For in-store purchases, we accept cash as well as debit and credit cards.
Do you have a discount for multiple pairs?
Discounts can be offered depending on the total cost of the service. Bundle deals and repeat subscriptions are available, contact us for more information.
How can I learn more about your company?
If you would like to learn more about Shoewash Supreme, check out our About Us page.
For the best shoe care tips and tricks, follow our Sneaker Cleaner Blog!
I missed my pick up, what do I do?
If you happen to miss a scheduled pick-up time with one of our drivers, please reach out to us immediately so we can assist you in rescheduling. Alternatively, you also have the option to drop off your items at our store location.
Where do you deliver to?
Our services include convenient pick-up and delivery options spanning from North Vancouver to Langley. Please note that residents outside our regular delivery area may incur an additional fee.
Shoe & Boot Cleaning
What kind of shoes do you clean?
We provide comprehensive shoe cleaning services, catering to a wide range of styles and types. Whether it's sneakers, running shoes, dress shoes, heels, sandals, boots, or more, we've got you covered.
Can you clean any kind of material?
Shoewash Supreme has the capability to clean a majority of shoe materials. From leather, suede, and canvas to synthetic materials, our expert team is trained in dealing with different types of shoe fabrics.
We use specialized cleaning methods for each material to ensure meticulous cleaning without causing any damage. For any specific material-related queries, do not hesitate to contact us. We're here to assist you in keeping your shoes clean and in prime condition.
How long does it take to clean my shoes?
Our shoe cleaning services generally take 5 to 7 business days to complete. However, if you need your shoes cleaned urgently, we offer an express option for an additional fee. Contact us for more information.
Do you clean boots?
Absolutely! At Shoewash Supreme, we are thoroughly equipped to clean all types of footwear, including boots.
Can you remove stains?
We always recommend you treat stains as soon as possible as the longer they sit, the deeper they penetrate and can potentially become permanent.
In most cases, we are able to remove heavy stains – however this is dependant on the type of stain, material of the shoe and how long the stain has been present.
If you are dealing with a stubborn stain, feel free to contact us anytime.
My shoes smell, can you remove it?
Absolutely! We understand the challenges that come with smelly shoes. Not only do we provide thorough cleaning to remove dirt and stains, but our service also includes a deodorizing treatment.
Shoe Repair
Do you fix shoes?
Absolutely! At Shoewash Supreme, we provide not only meticulous cleaning services but also expert shoe repair. Whether it's a minor heel repair, sole replacement, or patching up a tear, you can trust us to breathe new life into your worn-out shoes.
How much does it cost to fix shoes?
The cost of repair will vary based on the type and extent of the damage. If you require a quote for our repair services, please don't hesitate to reach out to us. We'll be more than happy to assist you.
What kind of repairs can you do?
Our repair services cover a diverse range of needs, such as re-glueing, re-stitching, heel and sole replacement, zipper repair, and more. Need something specific? Reach out to us and discover how we can assist you!
How do I place an order for repair?
To get started with a repair, kindly submit photos of your damaged shoe or visit our store location for an assessment. Our team will evaluate the necessary repair service(s) and provide you with a quote.
How long do repairs take?
The duration of repair services may vary depending on the type and extent of the damage, ranging from 2 to 4 weeks. If you require urgent assistance, please contact us, and we will make every effort to accommodate your needs.