Shoe cream is a type of polish that has been used for centuries to keep leather shoes looking their best. It helps to protect the leather from cracking or fading, while also giving it a glossy shine. Not only can it be used on shoes, but also on other leather goods such as purses and jackets. The key to using shoe cream correctly is knowing how to apply it properly. With this guide, you'll learn everything you need to know about shoe cream so that you can start taking better care of your footwear today!
The Difference Between Shoe Cream and Shoe Polish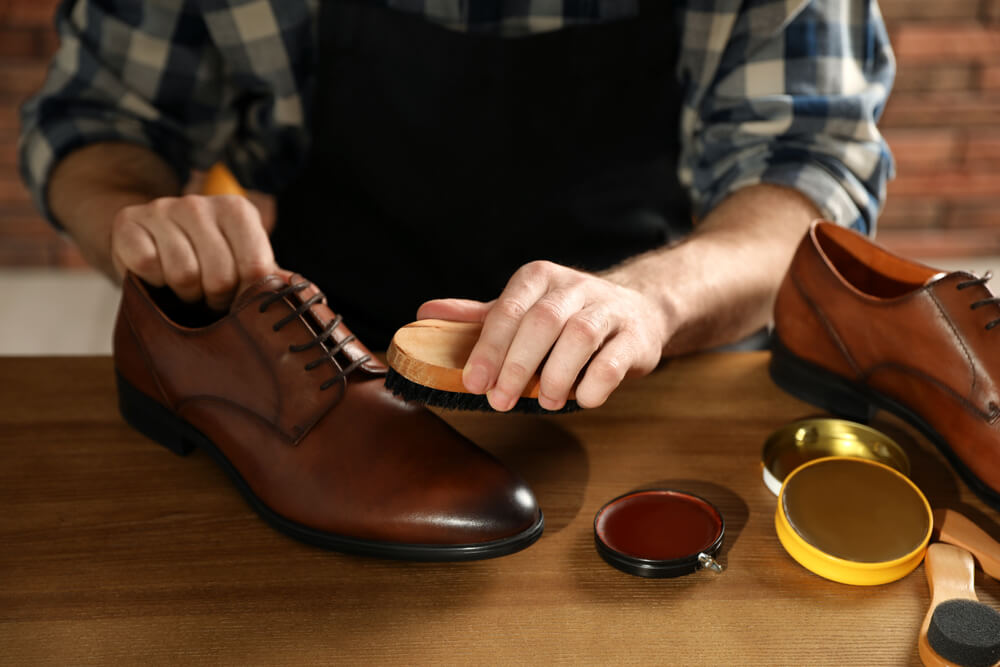 Shoe cream and shoe polish are often confused for one another, but there is a difference between the two.
Shoe Cream
Cream polish is a shoe care product specifically designed for leather footwear. It contains natural waxes, oils and pigments that replenish the natural oils in the leather. This makes it soft and supple while also providing some protection against water stains and everyday wear.
Though cream polish is not the most effective for repairing scuffs and scratches, it helps to reestablish the original colour of the shoe leather. When buffed, a cream polish brings a medium-level shine to your shoes.
Wax Polish
Wax polish, on the other hand, are a wax-based product that is designed to provide a high level of shine. Unlike cream polish, it does not offer much in terms of protection from water or wear and tear. It also lacks the conditioning properties that make cream polish so beneficial for leather shoes.
However, if you are looking for a quick way to make your shoes look their best in no time at all, then a wax polish is the perfect choice. In addition to providing a glossy shine, it can also help to hide scuffs and scratches on leather shoes.
The Benefits of Shoe Cream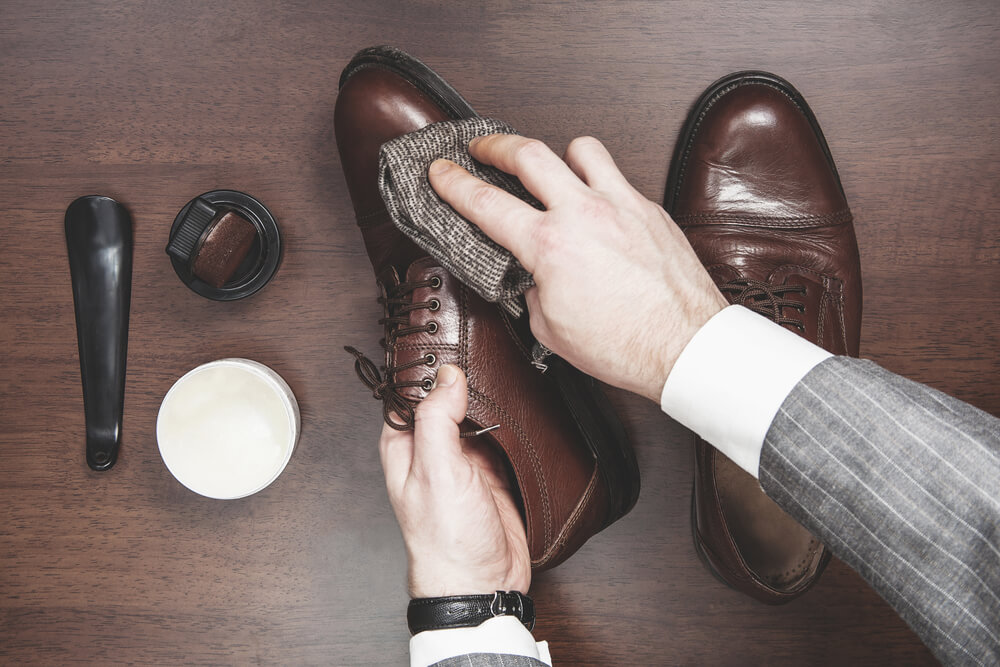 Shoe cream offers a multitude of benefits for leather shoe care. It replenishes the natural oils in leather, ensuring that the material remains soft, supple, and well-conditioned. This prevents the leather from drying out, cracking, or prematurely wearing out, thereby extending the life of your shoes.
The waxes and pigments in shoe cream provide a degree of protection against water damage, while also helping to restore and maintain the original colour of your shoes.
Furthermore, when applied and buffed properly, shoe cream can give your shoes a medium-level, elegant shine. With the use of shoe cream, you can keep your leather shoes looking their best and lasting longer.
Can You Get Your Shoes Professionally Polished?
If you are not confident in your ability to apply shoe cream or wax polish yourself, then you can always take them to a professional like Shoewash Supreme for a more thorough cleaning and polishing.
Not only is this the quickest way to get your shoes looking their best, but it is also the safest way to ensure that they will be properly cared for.
Shoe care professionals have the tools and knowledge to make sure that your shoes are treated properly, while also being able to advise you on the best products for a particular type of leather.
Shoe cleaning companies offer a wide range of services from shoe shining to deep cleaning.
How to Choose the Right Shoe Cream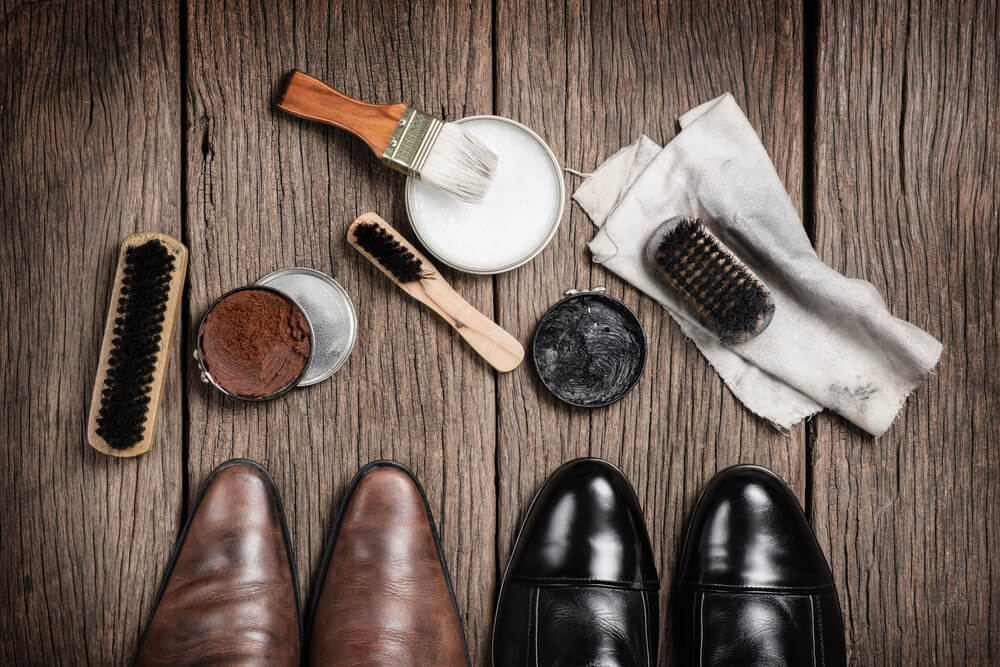 When choosing a shoe cream, it is important to select one that is formulated for the specific material and colour of your shoes. Leather can come in many different colours and finishes, so it's best to choose a product that is made specifically for the type of leather you are working with. Likewise, if you have suede shoes, be sure to choose a suede-specific shoe cream.
It's also important to consider the level of shine you would like to achieve with your shoes. If you are looking for a natural, matte finish, then stick with a cream polish as it will not give off any sort of sheen. For a glossier look, opt for a wax-based polish that is specifically designed for leather.
How to Apply Cream Polish Properly
Now that you know the difference between shoe cream and polish, it's time to learn how to apply them properly.
What You'll Need
Saddle Soap
Horsehair Brush
Shoe Polish
Step 1: Clean Your Shoes
The first step in any proper shoe care routine is cleaning your shoes. Use a damp cloth and saddle soap to wipe away dirt, dust and other debris from the surface of the leather. Take special care around seams and stitching as these areas are especially vulnerable to damage.
Once you have wiped down your shoes, let them air dry completely before moving on to the next step.
Step 2: Apply the Cream Polish
Start by applying a thin layer small amount of shoe cream directly to the leather and spread it around evenly using the applicator brush or cloth. Make sure to cover all areas of the shoe, including seams and stitching.
Allow the cream polish to sit on the leather for a few minutes before buffing it off with a clean cloth. If the shoes are particularly scuffed or dull, you may need to apply additional coats of cream polish for maximum shine.
Step 3: Finish with a Shoe Polish (Optional)
Once you have finished applying the cream polish, you can finish off your shoes by applying a shoe polish for a high gloss sheen. Much like cream polish, apply polish and spread it on evenly. Allow the polish to sit for a few minutes before buffing it to a shine.
If you are looking for a truly professional finish, consider using a shoe-shine brush or cloth after applying the polish. This soft-bristled brush can help you achieve an even higher level of shine and is great for adding that extra bit of sparkle to your shoes!
Can You Only Use Cream Polish on Leather Shoes?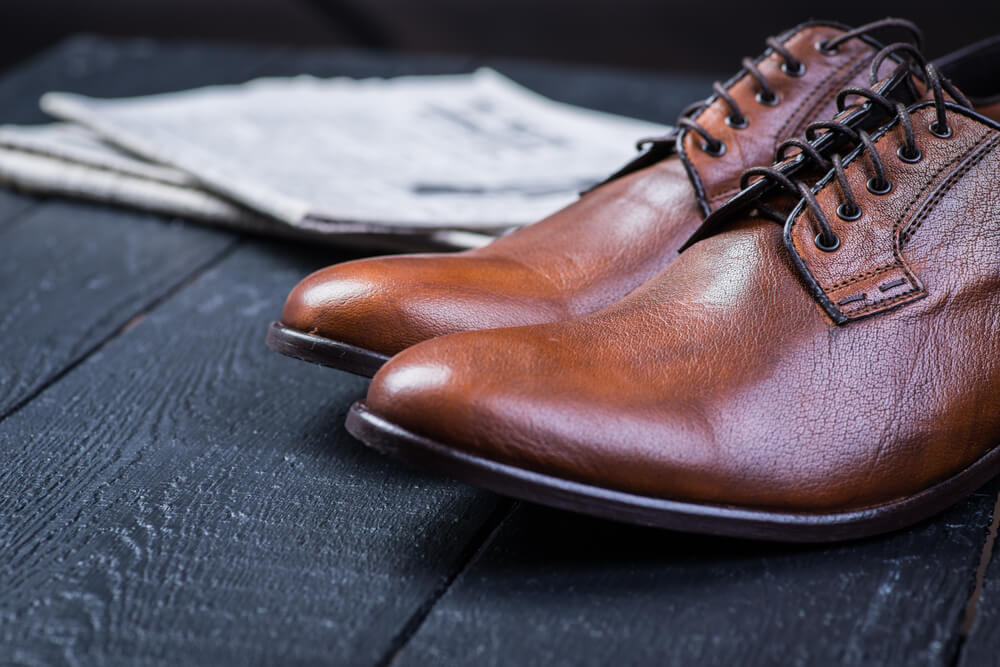 While shoe cream is most commonly used on leather footwear such as dress shoes, it can also be used on other types of leather goods such as purses and jackets.
It is not recommended for use on suede or nubuck fabrics as the waxes and oils in the cream may cause staining or discolouration. For these types of materials, you should use a suede-specific cleaner and conditioner.
Tips for Taking Care of Leather Shoes
Taking proper care of your leather shoes is essential if you want them to last as long as possible. Follow these tips and you'll be sure to get maximum life out of your footwear:
Use shoe trees to help your shoes retain their shape and prevent creasing.
Stuff newspaper into the toes of shoes when they are not in use, as this will absorb any moisture and keep them from developing a musty smell.
Apply a water repellent spray before wearing your leather shoes out, as this will provide extra protection against rain or snow.
Finally, be sure to store your shoes in a cool, dry place when not in use.
For more tips, read up on habits to ensure longevity of your footwear.
The Best Conditioner for Dress Shoes
There are many types of shoe care products available depending on the material of your shoe. When it comes to dress shoes, there are a number of conditioners you can choose from.
Mink Oil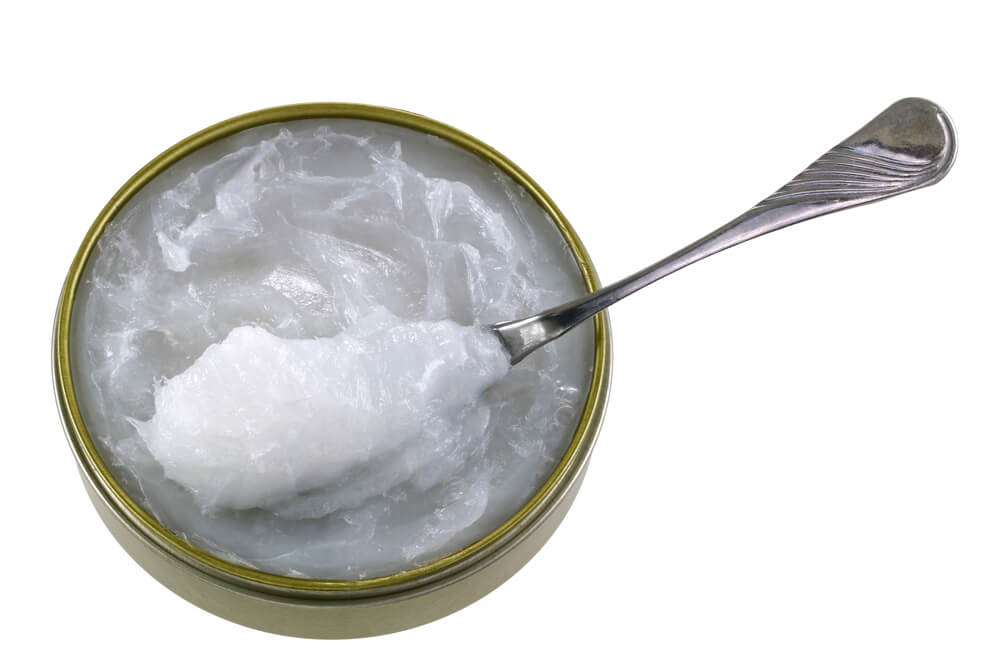 Mink oil is a natural oil derived from mink fur that is specifically designed for leather dress shoes. It works to condition and soften the leather while providing a degree of protection against water damage. To learn more, check out our guide about mink oil.
Beeswax
Beeswax is another natural option for conditioning and protecting leather shoes. It helps to waterproof the material while providing a glossy finish.
Natural Oils
Coconut, vitamin E, and almond oil are all natural oils that can be used to condition leather dress shoes. Simply apply a small amount of any of these oils directly onto the material and work it in with a cloth before buffing off the excess.
Leather Creams and Polishes
Leather creams and polishes are specifically designed for use on leather, containing both waxes and pigments that protect the leather and restore its original colour.
No matter what product you choose, it is important to remember that regular care and maintenance are essential for keeping your dress shoes looking their best.
With the right conditioner and a bit of effort, you can make sure your shoes and boots remains soft, supple, and well-conditioned for years to come.
5 Best Shoe Polishes of 2023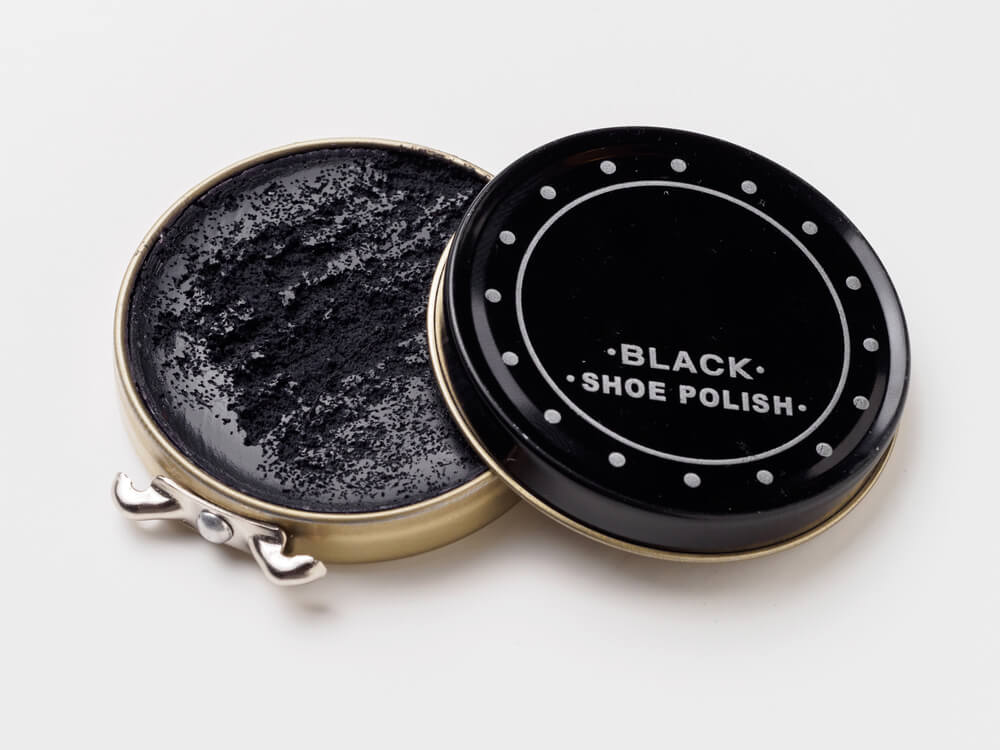 When it comes to maintaining the look and longevity of your shoe leather, using top-notch shoe polish is key. Shoe polishes are essential in providing your shoes with a high level of shine, and they can help to mask scratches and scuffs. With a multitude of options available in the market, selecting a reliable shoe polish can be a daunting task. Thus, we have taken the time to compile a list of the 5 best shoe polishes for 2023, making it easier for you to choose a product that suits your needs best.
SAPHIR Luxury Shoe Care and Shoe Polish Cream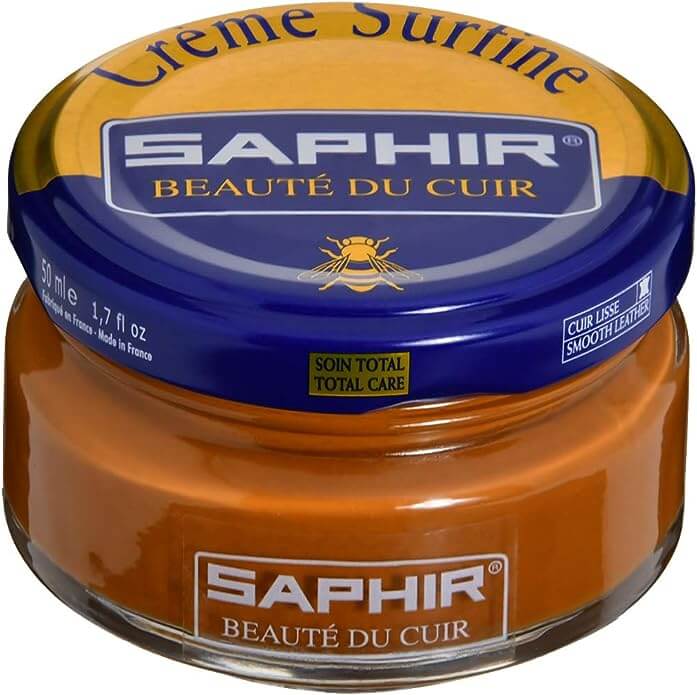 Saphir Luxury Shoe Polish is formulated using a variety of natural waxes including beeswax and carnauba wax. Selected for their conditioning and protective characteristics, this luxury wax polish is available in multiple colours and is packed with twice as much pigment for thorough colour restoration.
Jobsite Premium Leather Boot & Shoe Polish Cream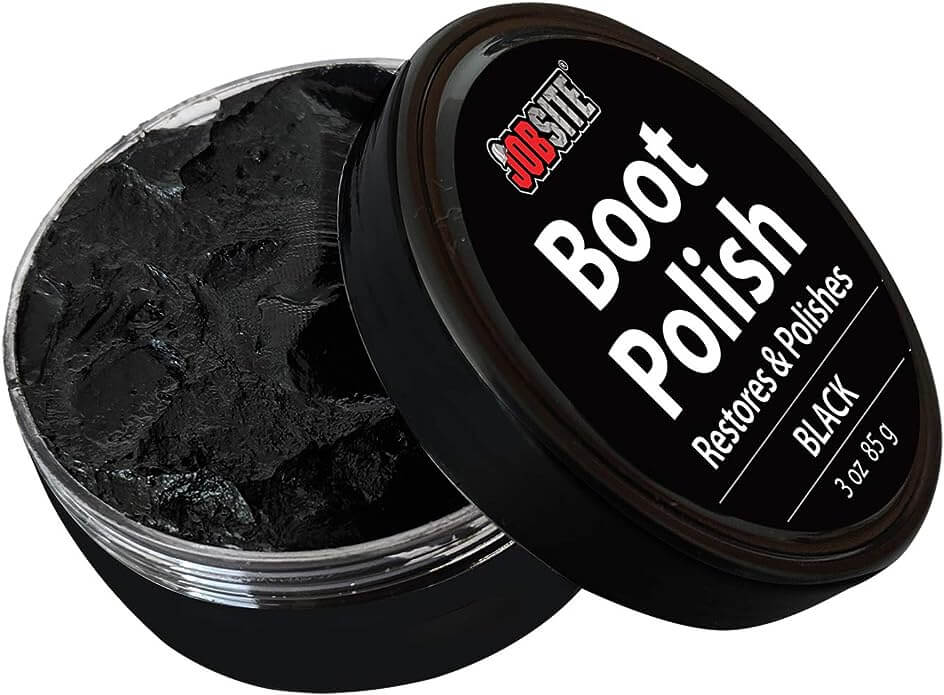 Jobsite Premium Shoe Polish Cream cleans, conditions, polishes and preserves finished leathers and vinyl to make them look like new. This polish contains lanolin and mink oil to condition and dye pigment to conceal scuffs. Additionally, it helps to preserve the leather's natural beauty and renews supple softness. This premium polish is effective for leather boots, shoes, clothing, furniture, and more.
KIWI Black Shoe Polish and Shine
Kiwi Black Shoe Polish provides your leather shoes with shine, nourishment and protection, while also giving them increased water resistance. With superior stain and scuff coverage, it's no wonder why it's one of the best selling polishes for leather footwear.
Moneysworth and Best Professional Paste Polish
Moneysworth and Bests Shoe polish provides a lasting military shine to all leather footwear. This polish restores colour, increases water and stain protection, provides stain and scuff coverage as well as nourishes leather. This wax polish is best used on smooth leather.
SAPHIR Pate De Luxe Beads Wax Polish
Saphir's Pate de Luxe polish is an all-natural nourishing wax that gives your leather shoes and boots a beautiful, rich shine. The imported beeswax-based polish leaves your shoes shining with a high gloss finish.
This formula is composed of three types of waxes. Animal waxes such as beeswax is designed to nourish & soften leather. Vegetable waxes including carnauba provide lasting shine while mineral waxes waterproof & protect leather.
Conclusion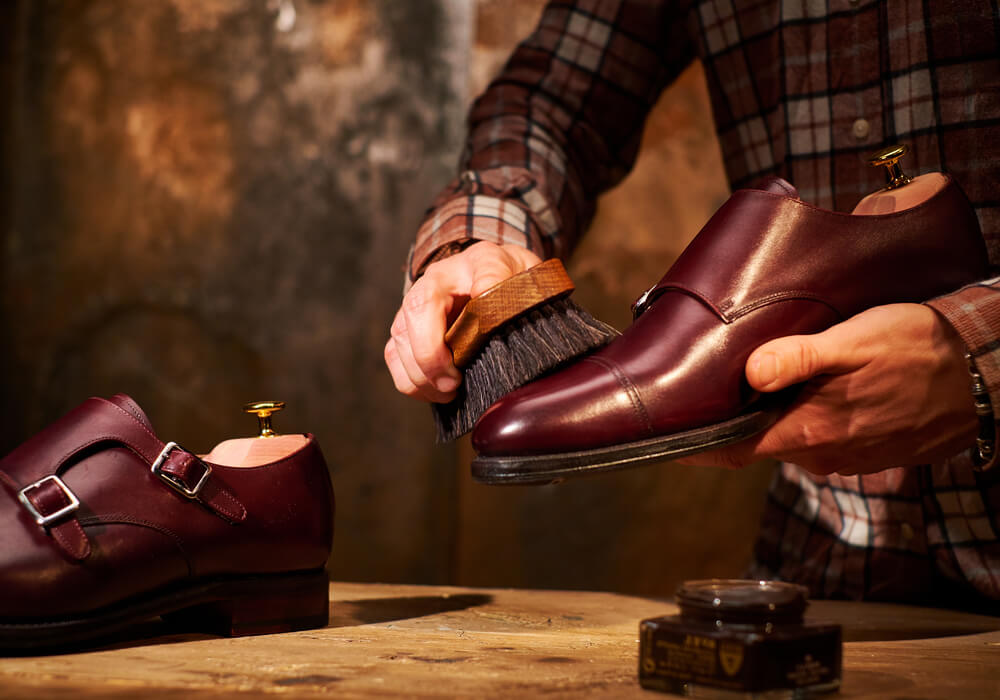 Taking care of your leather shoes is an investment worth your time and effort. With the right selection of conditioners, creams, and polishes you can ensure the longevity and pristine condition of your footwear.
Each shoe care product comes with its own benefits, and the right one depends on your specific needs and the type of leather you're working with.
Regular maintenance will not only keep your shoes looking their best but will also save you from costly replacement. Choose wisely, treat your shoes well, and they'll return the favour by adding a polished touch to your overall look for years to come.
Tags:
shoe care products