When it comes to clean sneakers, clean shoelaces are the cherry on top – they complete the look. Unfortunately, shoelaces can get dirty FAST, so it's important to clean them regularly.
Here at Shoe Wash, we want to help you keep your shoes looking good. That's why we've put together our best tips and tricks for how to clean shoelaces.
Why You Should Keep Your Shoelaces Clean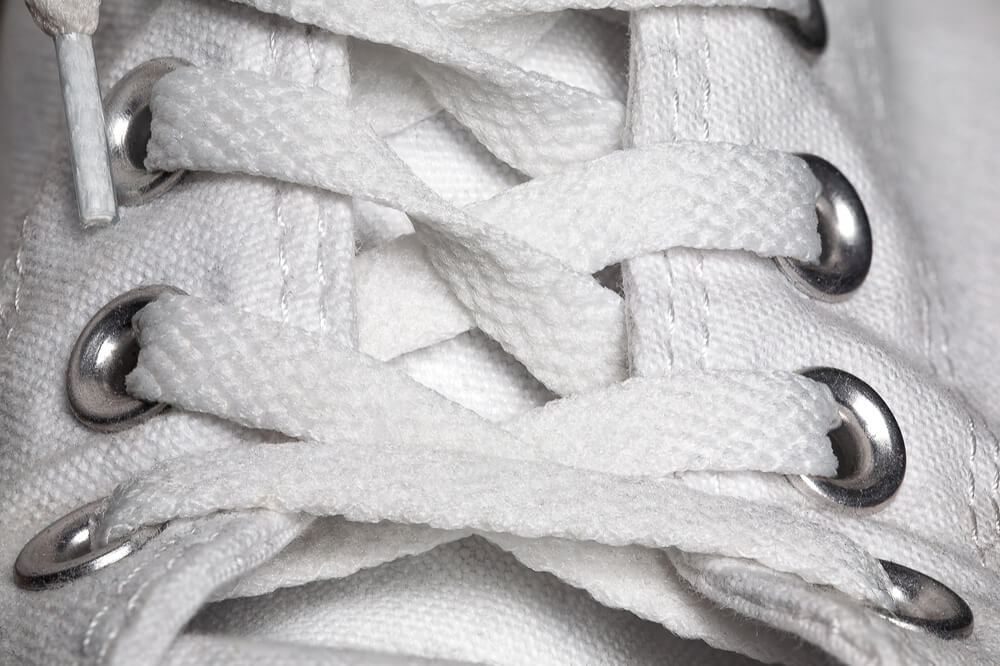 Keeping your laces clean is just as important as keeping your shoes clean. In fact, taking care of your shoelaces is an easy way to seal the deal for a polished look. It helps them last longer, prevents staining on the shoes, and can even prevent injury if they become too stiff or frayed.
Whether you're looking to clean up an old pair or simply want to make them last longer, read on for quick and easy methods that will keep your shoes looking great from shoe box to shelf.
How Often You Should Wash White Shoelaces
When you're wearing a pair of white shoes, dirty shoelaces can really take away from your look. White shoelaces usually get dirty much faster than coloured laces – requiring cleaning more often. To help keep them clean, you can try brushing them off regularly after copious amounts of activity.
How to Find a Shoe Cleaner Near You
If you want to avoid the headache of cleaning your shoes entirely, you might be searching online for a shoe cleaner near me. Shoewash Supreme offers reliable shoe cleaning and shoe repair services for sneaker heads across Canada.
If you are local in Greater Vancouver, you can take advantage of our free delivery and pick up service. Plus, Shoewash offers Canada-wide mail-in shoe cleaning so you can keep your kicks fresh no matter where you live! We clean all types of shoes and boots including:
Leather Shoes
Athletic Shoes
Tennis Shoes
Work Boots
How To Clean White Shoelaces By Hand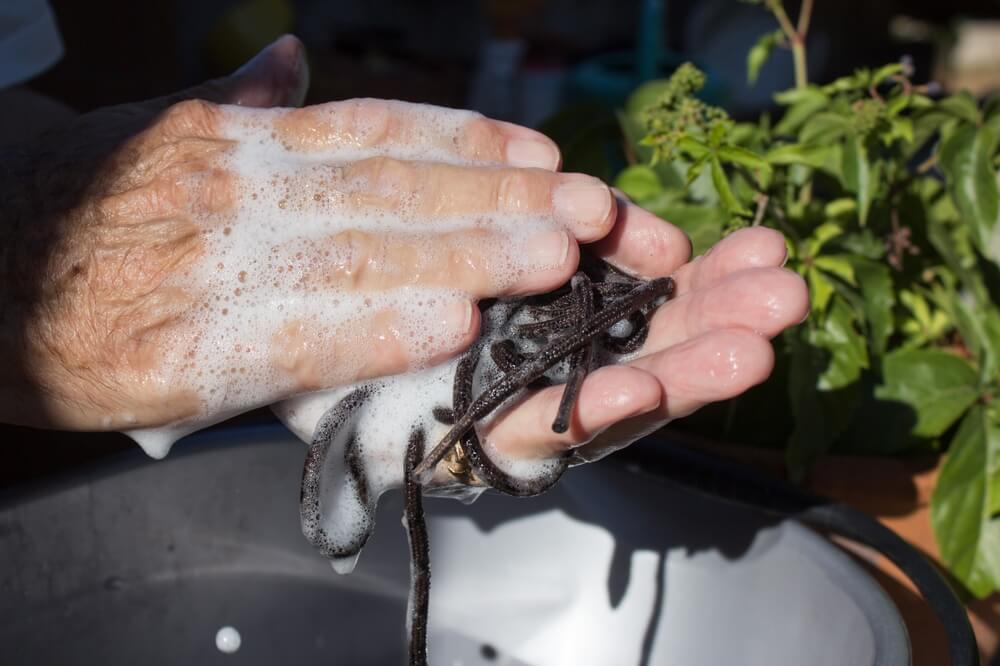 This simple method is meant for those in need for a quick way to wash shoelaces using whatever is around the house. To start, you'll need some mild laundry soap, water and a toothbrush.
If you have a soft bristle brush laying around, that can be more effective when washing shoelaces by hand. Simply follow the steps outlined below and they'll be good as new!
Remove the Dirty Laces From the Shoes
To begin, remove the laces from your shoes. While this can be tedious and time consuming, it ensures that you get a complete scrub and makes the whole process smoother. For a deep clean of your favourite kicks, check our guide for cleaning air forces!
Create a Simple Cleaning Solution with Laundry Detergent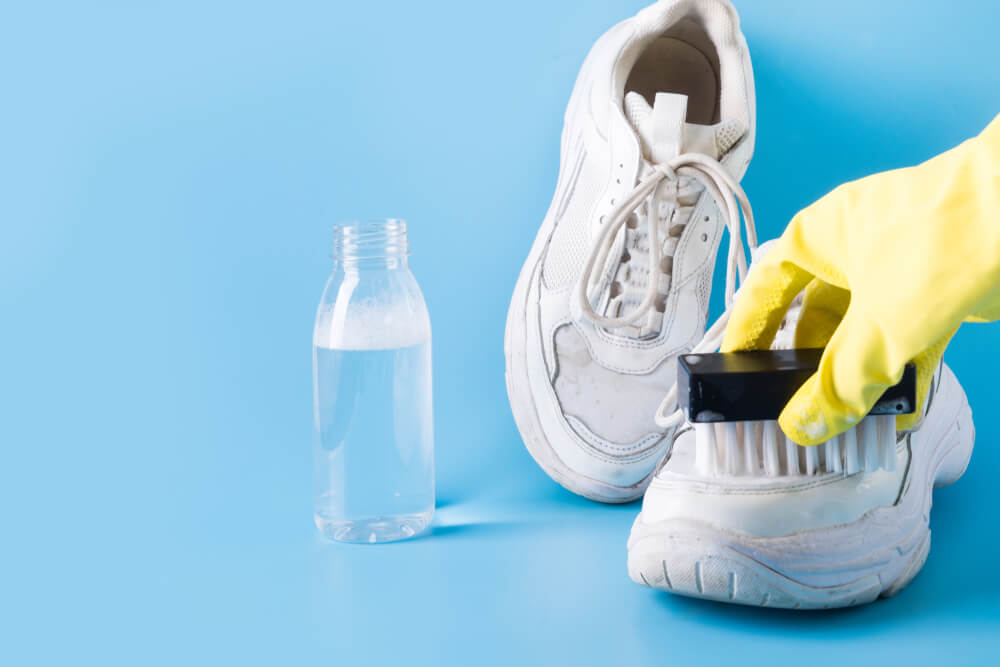 There's nothing wrong with getting down and dirty with your laces. Luckily, anyone can create their own simple cleaning solution at home.
Simply, add some warm water into a plastic container with a small amount of laundry detergent. Alternatively, you can use a little bit of dish soap instead of a liquid detergent.
Soak the White Laces in Your Simple Shoe Cleaner
Place laces into the cleaning solution and let them soak for at least 15 minutes. Depending on how dirty they are, you may want to soak them for longer (Even up to an hour). Letting the laces soak makes the cleaning process easier and washes out any loose dirt.
Scrub Your Laces Using a Small Brush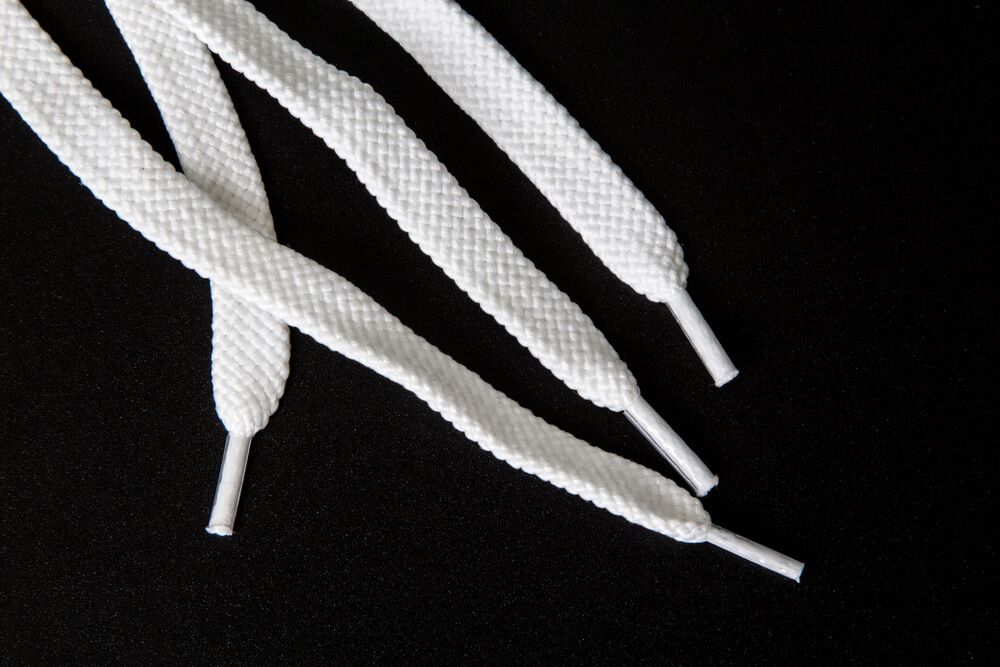 Gently scrub your shoelaces with a small scrub brush or an old toothbrush. Cleaning shoelaces by hand can often require little elbow grease to remove heavy stains. Treat with a enzyme-based stain remover or a bleach solution when they are extra dirty. Be patient!
Hang the Shoe Laces to Dry
Once you are satisfied with your clean laces, hang them to air dry. Give ample time to ensure they are completely dry before putting them back onto your shoes.
How to Clean White Laces in a Washing Machine
Not everyone wants to hand wash their shoe laces, and we don't blame you! It is both labour-intensive and time-consuming.
The good news is there's another way you can clean your shoelaces easily – by using the washing machine! Before following the steps below, please make sure that your laces are made of a washable material such as cotton.
Remove Dirty Laces From Shoes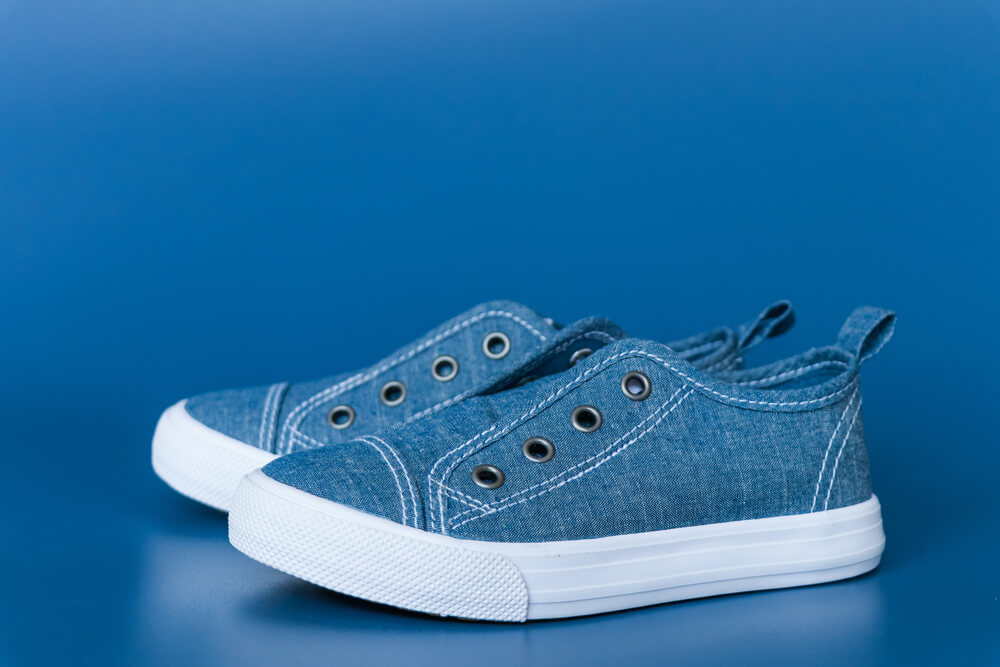 To begin, remove the laces from your shoes. Shoelaces should always be washed separately from the sneakers.
Rinse Away Light Dirt
Run your shoelaces under cold water at full force to remove any mud or loose dirt. Pre-soaking your laces quickly will also make the next step easier.
Pre-Treat the Laces
Prep and pre-condition the laces to ensure an effective deep clean. Using an old toothbrush, work some heavy duty laundry detergent or an enzyme-based stain remover into your shoelaces.
Pre treating with a stain remover helps to break down the enzymes necessary to remove heavy dirt and stains. To ensure complete coverage, work on a flat surface.
Place Laces in a Mesh Laundry Bag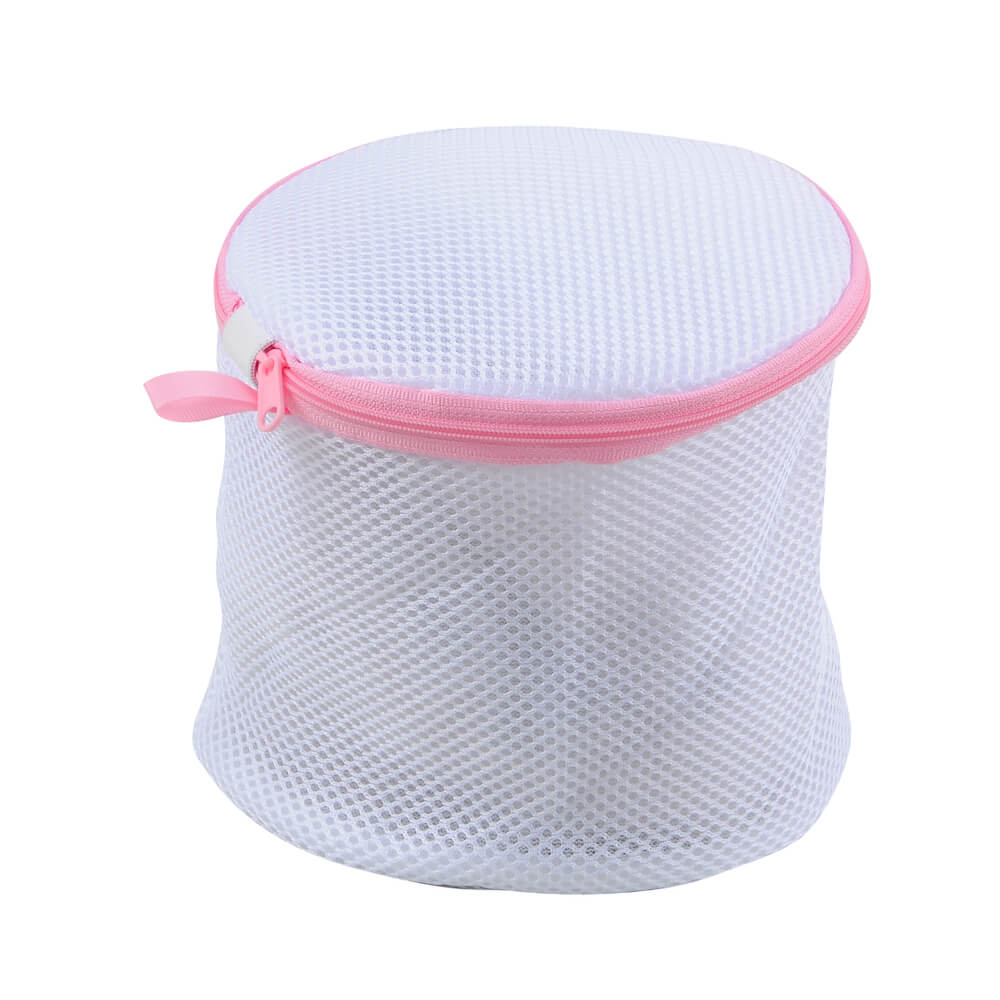 It is not recommended that you put your white shoelaces straight into the washing machine as they can become tangled or get stuck in the machine. Using a mesh laundry bag also acts as extra protection from the force of the washing machine.
Hang Laces to Dry
Once finished, take your shoelaces out of the laundry bag and hang to air dry.
Pro Tip: If your cotton laces are all wrinkled after the washing machine, you can iron them to restore its shape. Be sure to iron your shoelaces in between a towel to ensure they do not get damaged.
Tips for Dealing with a Tough Stain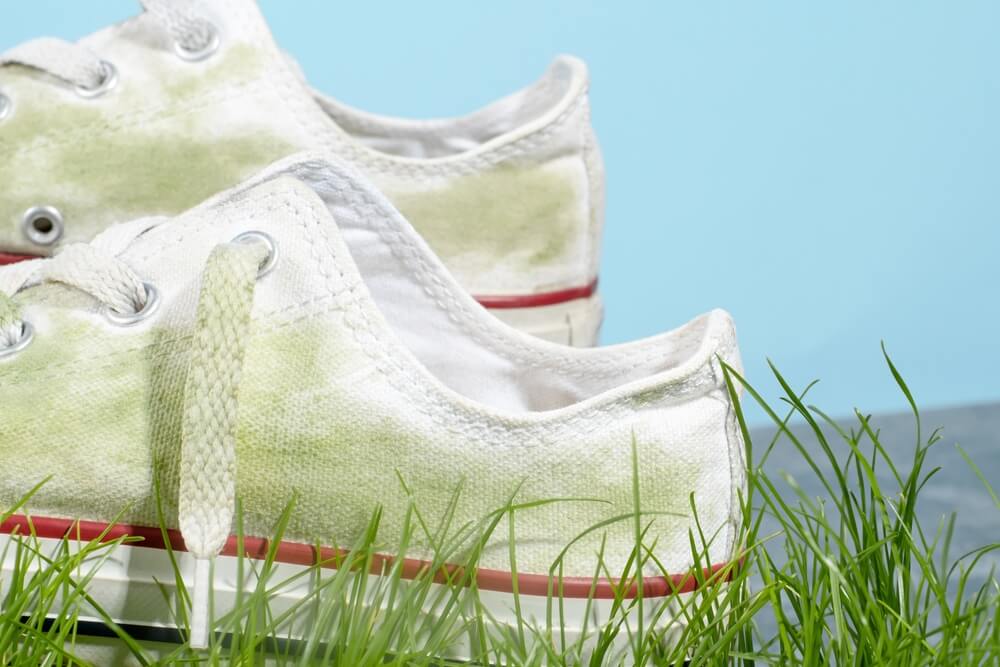 Soak Using a Bleach Solution
If your laces have stubborn stains that just won't come out with regular washing, you can try soaking them in a bleach solution. Chlorine bleach and oxygen bleach are commonly used to remove protein-based stains and dyes. (Which one you use depends on the material of your shoelaces).
Use chlorine bleach for all cotton laces. Be sure to use rubber gloves when dealing with any kind of bleach. Combine 2 cups of water with a teaspoon of chlorine bleach and mix well. Let the laces soak for 5 minutes. Once the time is up, take your wet shoelaces, rinse thoroughly with cold water and follow with the hand wash or washing machine process.
Soak Using Baking Soda
If you want to restore your white shoelaces without the use of bleach, baking soda can be extremely effective when combined with an acid like vinegar or lemon.
Mix 4 oz of warm water and lemon juice with 4 table spoons of baking soda to create a paste. Cover your shoelaces in the paste and let sit for 15 minutes. Once complete, rinse and follow with a hand wash or machine wash cycle.
How to Clean Leather Laces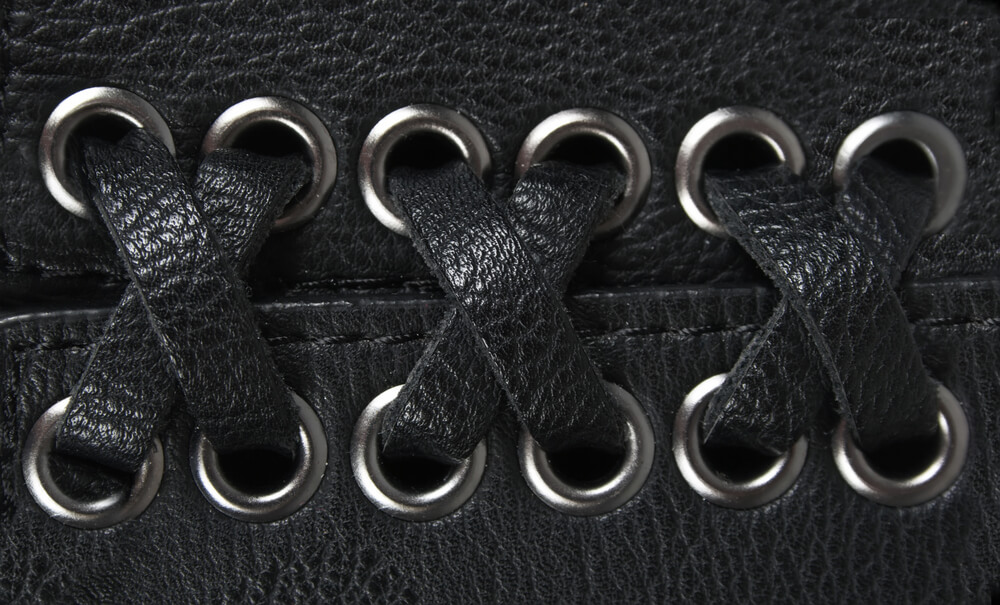 Leather shoelaces require a much more delicate cleaning process due to their fragile material. Do not soak them or throw them into the washing machine as they can become damaged.
Simply use a damp cloth and warm water to wipe down your laces to clean them. If you have a heavy stain, you can add a small amount of saddle soap to the water.
When drying, avoid blow-drying or direct sunlight as their material can weaken.
Frequently Asked Questions (FAQ)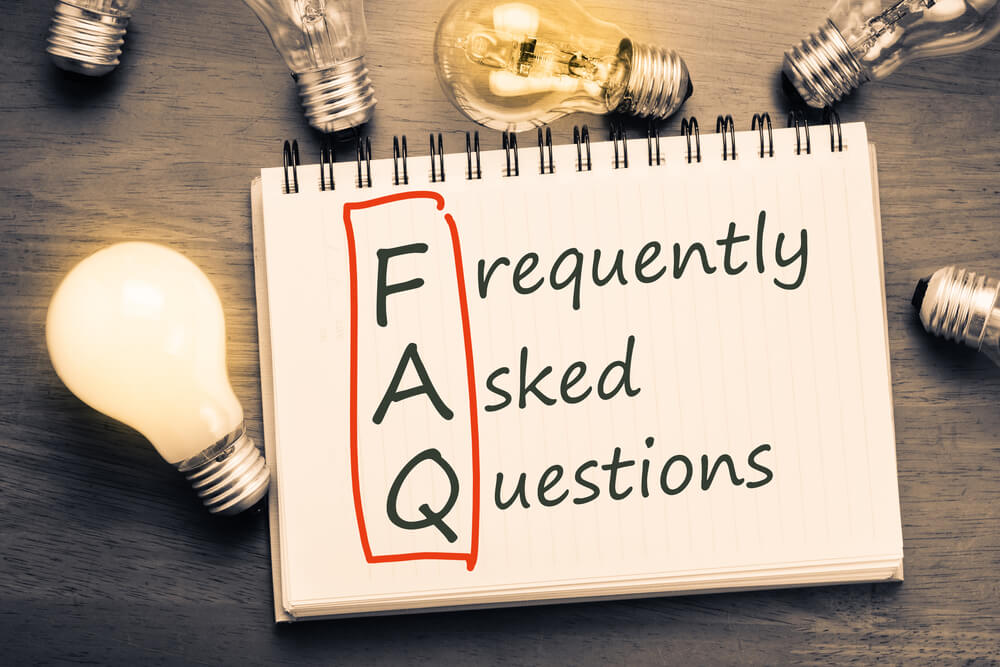 How Do You Clean Really Dirty Shoelaces?
Either process can be extremely effective when cleaning white shoelaces. If you are washing by hand, it may take a little extra time and effort if your they are really dirty. Be sure to use enough soap in your cleaning solution.
Can I Make My Shoelaces White Again?
Yes! You can absolutely make your laces white again. Just follow the steps outlined above and they'll look brand new!
How Do You Get Stains Out of White Shoelaces?
When dealing with heavy stains, treat with a stain remover before you wash your white shoelaces. It is best to treat stains right away before they set.
---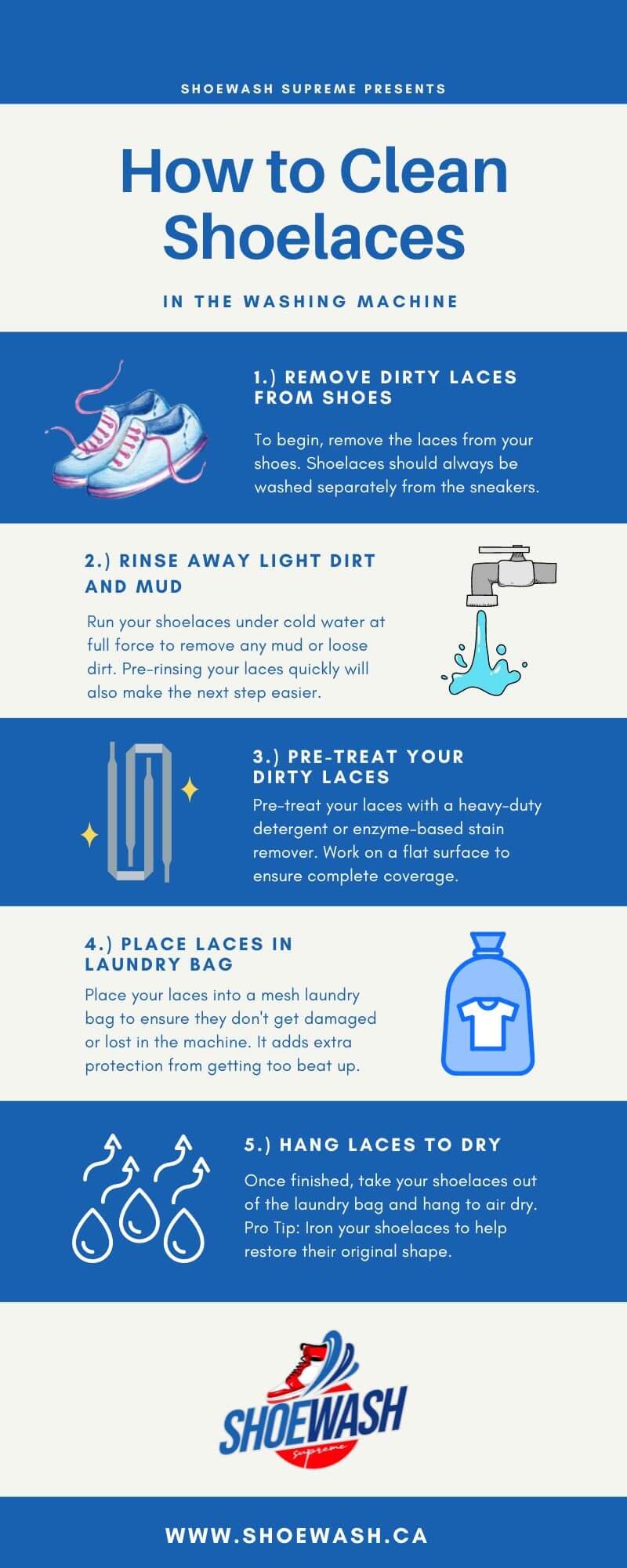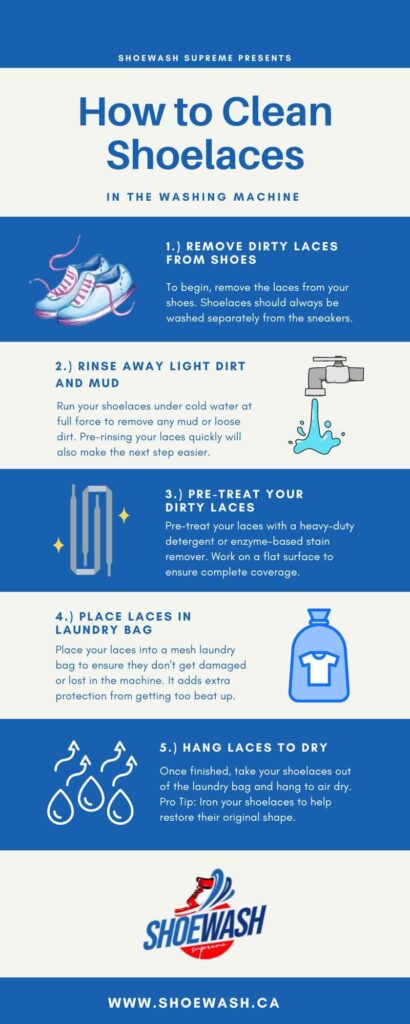 ---
Tags:
how to clean leather laces
,
how to clean shoelaces
,
how to clean white shoelaces
,
how to keep shoelaces clean
,
how to wash shoelaces
,
professional shoe cleaning
,
shoe cleaning
,
shoewash supreme
,
why you should keep your shoelaces clean