Our shoes get dirty and beat up every day, and it's only natural! After all, we are walking on them nearly 24/7. We travel to work, we travel to markets, and if you're from Vancouver, Canada – you know the weather isn't always sunshine and rainbows. It's just too easy for our shoes to get covered in dirt and mud. With the rainy season approaching, you might be wondering how you're going to keep your shoes clean. Sure, you could pick up some shoe care products or a shoe cleaning kit and start brushing – but what if there was an easier way? A shoe dry cleaner where you could simply drop off your shoes and continue on with your day. Have you been wondering if professional shoe cleaning services exist?
Where To Clean Your Shoes
Do you have an old pair of shoes that you just can't throw away? What if you could give your worn out sneakers a second life? With Shoewash Supreme's professional shoe cleaning service, you'll never have to trash your favourite shoes again. We pick them up, bring them back to life and drop them off to you – good as new. In this article, we'll go over why you should keep your kicks clean and the benefits of using a shoe cleaning service.
Why You Should Get Your Shoes Cleaned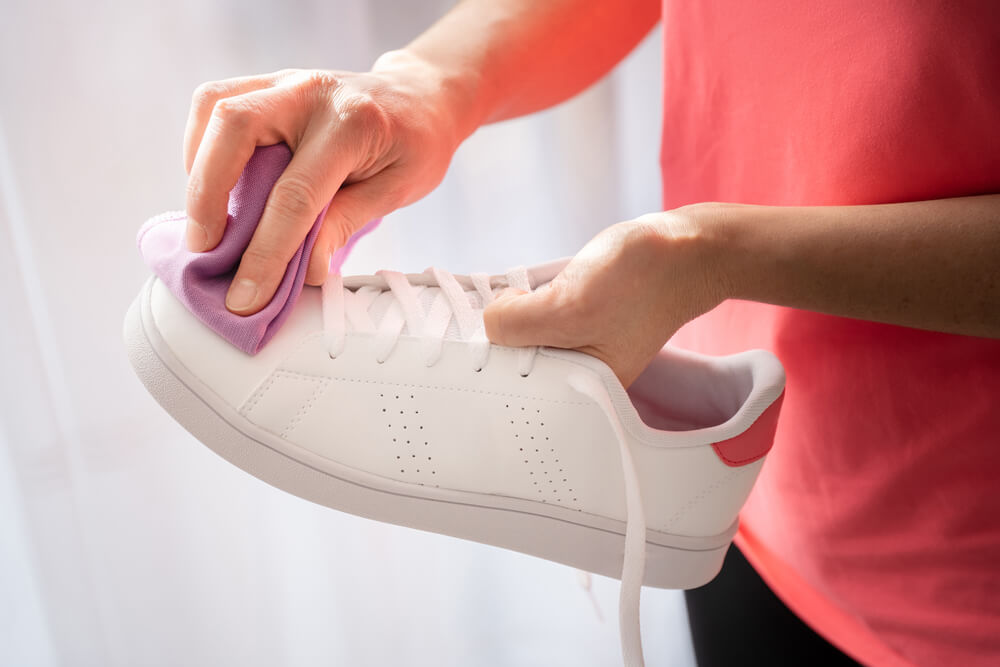 It's undeniable that everyone loves a fresh pair of kicks. There's plenty of reasons why you should get your shoes cleaned. Regular shoe care not only extends the lifespan of your shoes, it also prevents bacteria and fungal infections from moisture build up. If you would like to learn more about the importance of cleaning shoes, see our top 5 reasons why you should keep your shoes clean.
What Kind of Shoes Can You Clean?
Shoewash Supreme offers dry cleaning services for all types of shoes. Our shoe cleaners have years of experience and strive to maintain a gold standard in shoe care. We use an all natural cleaning solution that neutralizes stains and bacteria while restoring your sneakers to its former glory. See what types of shoes we can clean below or check our FAQs:
Suede Shoes
Leather Shoes
Designer Shoes
Golf Shoes
Sports Shoes
Canvas Sneakers
White Shoes
Sandals
Boots
What Kinds of Materials Can You Clean?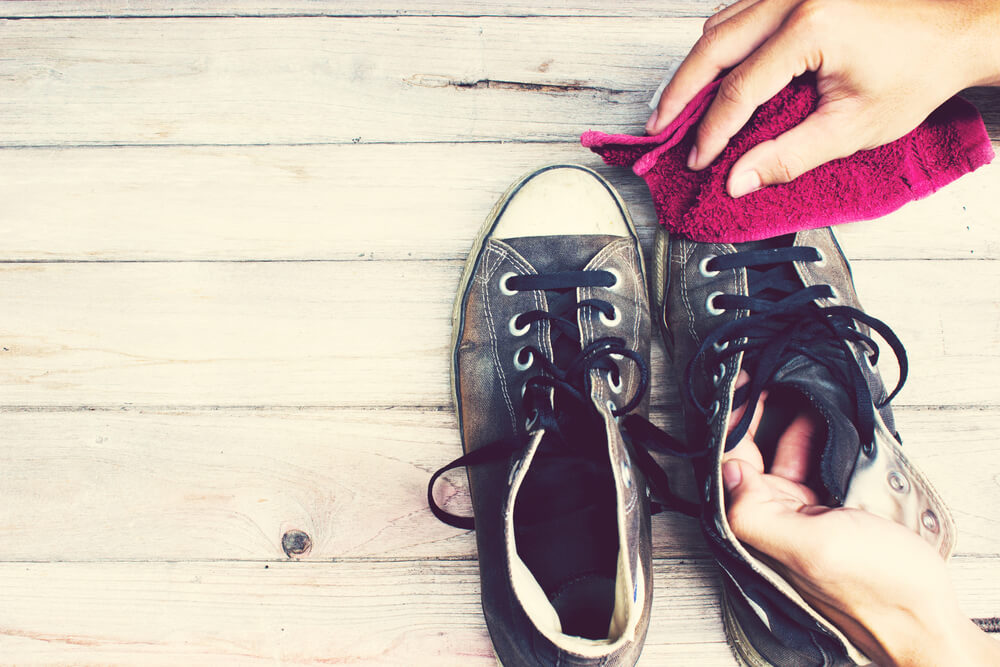 Our experts use deep cleaning methodology that is effective yet gentle enough for even the most delicate materials. Once we receive your shoes, our technicians will assess the material and apply the appropriate cleaning techniques. We work with all types of materials and fabrics including:
Nubuck
Suede
Flyknit
Leather
Exotic skins such as crocodile, snake etc.
How Do Professional Shoe Cleaning Services Work?
If you're looking for the best shoe cleaners in Vancouver, you're just in luck. Take advantage of our free weekly pickup & delivery service in the lower mainland. Simply place your order and we'll do the rest! Our team will contact you to confirm pick up for your shoes. Most services require a 5 day cleaning period. Once completed, we'll reach out to arrange a drop off for your shoes.
Outside of our local delivery area? Ship your dirty shoes to us from anywhere in Canada and we'll get them back to you within 14 days (includes shipping time). Stay fresh no matter where you live. If you have any questions regarding any of our services, please feel free to contact us anytime!
What Services Do You Offer?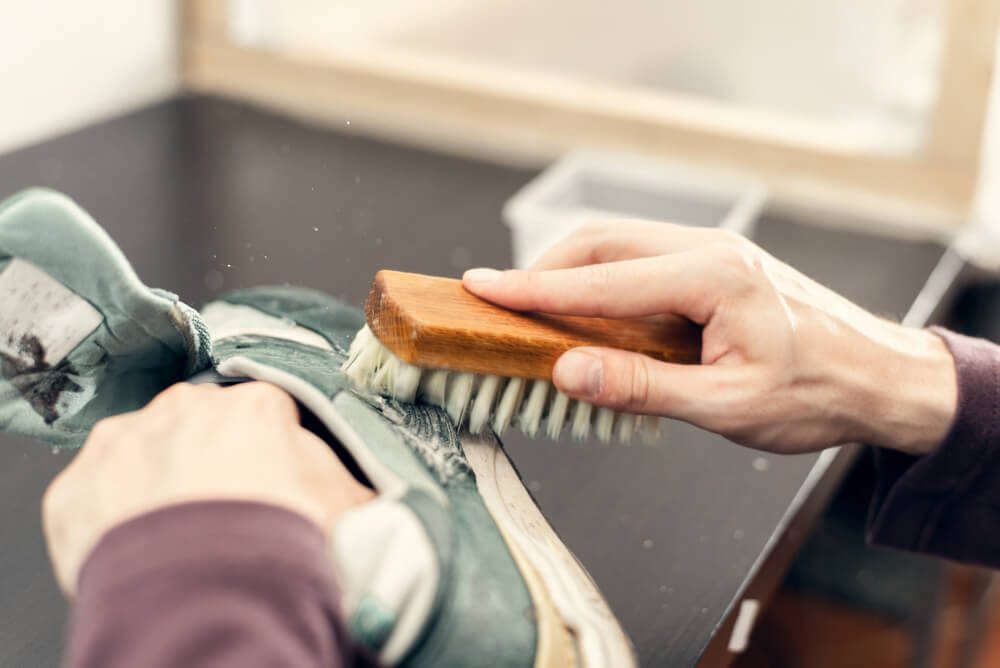 Shoewash Supreme is more than just your regular sneaker cleaner. We offer a wide variety of services including shoe cleaning, sole deoxidation, shoe repair, colour matching and more. See some of the services we offer below.
Professional Shoe Cleaning Services
Let's face it, shoes wear out quickly. Proper care for your shoes ensures that you get the most out of your money. We offer professional designer shoe cleaning including everything from removing odours, stains and more! Don't let your expensive shoes get worn out. Our expert shoe cleaners will restore your luxury kicks back to (near) factory condition.
Boot Cleaning
If there's anything that gets more dirty than shoes, it's boots! Shoewash offers professional boot cleaning for all types of boots including Timberland, Hiking, Blundstone and UGGS. From the removal of salt stains to a complete deep cleaning – we're not happy until our customer is satisfied.
We are more than just your neighbourhood shoe cleaner, we clean brand name purses too! Keep your premium leather bags in pristine condition with our quality service. Whether you need a basic clean or the full treatment – we'll have your leather looking better than ever.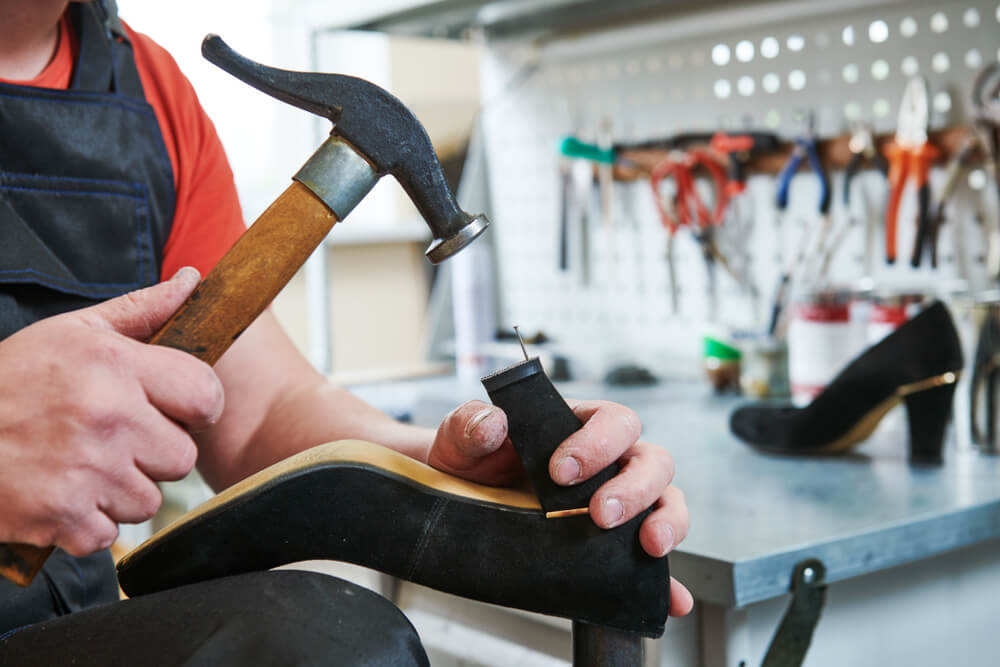 Have you been looking for a reliable Vancouver shoe cobbler? We offer quality shoe repair services with competitive prices in the lower mainland. We fix broken soles, damaged heels and so much more. Restore your favourite sneakers or boots with our restoration services.
Colour Restoration and Colour Matching
Do you have a pair of white shoes that have started to oxidize and become yellow? We are experts of colour restoration and will whiten your soles back to its brilliant pearl white colour. We treat your shoes using reverse oxidation keeping your them fresh. We also provide colour matching and paint touch ups for deep scuffs and scratches. Add some colour back into your life!
Conclusion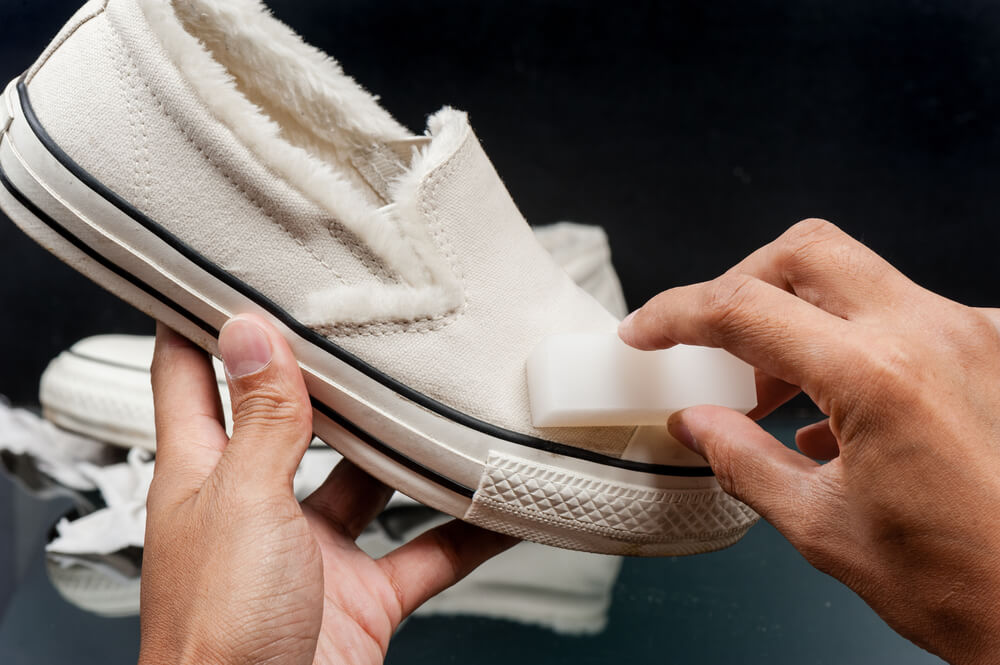 If you've been on the hunt for a professional shoe cleaner near you, then you've found exactly what you're looking for. Shoewash Supreme provides a friendly, mobile service that offers a convenient solution to keeping your shoes clean. Your days of using an old tooth brush and microfiber towel are over. Our professional shoe cleaning services are second to none. Let us do what we do best and contact us today.
---
Tags:
boot cleaning
,
handbag cleaning
,
professional shoe cleaning
,
purse cleaning
,
reverse oxidation
,
shoe cleaner near me
,
shoe cleaning
,
shoe cleaning service
,
shoe repair
,
shoe restoration
,
shoewash supreme
,
sole whitening
,
where to clean your shoes
,
where to get your shoes cleaned