It's no secret that shoes can get pretty dirty, especially if you wear them often. While it may be tempting to just throw your shoes in the washing machine, this isn't always the best option. That's why professional shoe cleaners are essential for maintaining the condition of your footwear over time. Not only do they have access to specialized cleaning products and techniques, but they also know exactly how to care for different types of materials.
Here are nine reasons why professional shoe cleaners should be part of your regular routine if you want to keep your shoes looking great!
What Are Sneaker Cleaning Services?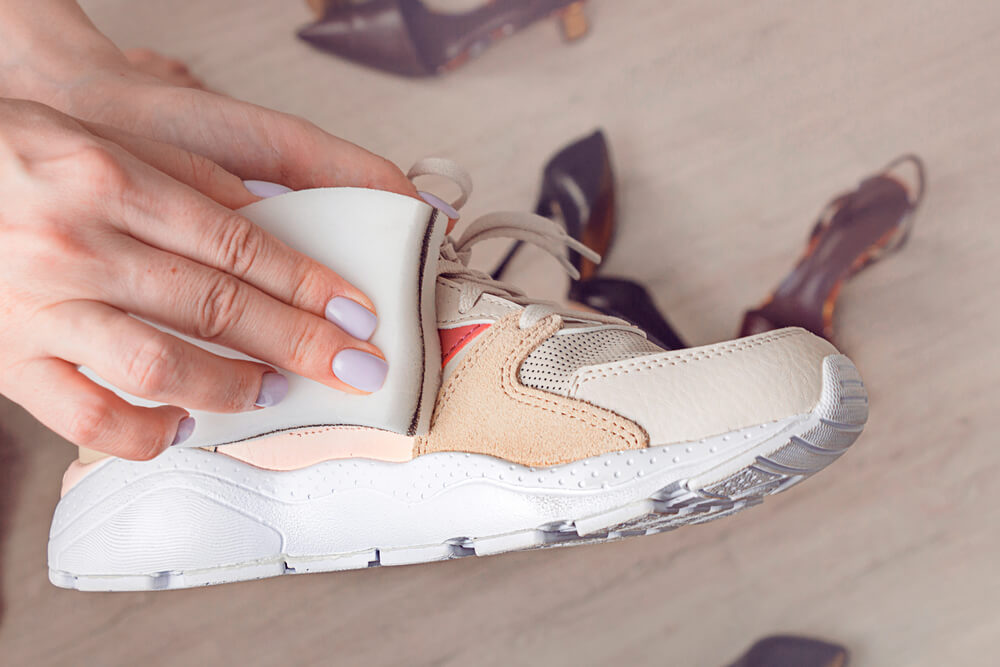 Sneaker cleaning services are a form of maintenance that involve professional cleaners using dedicated products and methods to restore the condition of footwear.
These professionals have the expertise and knowledge to identify the best way to clean different types of materials, such as leather, suede and fabric, in order to safely remove dirt and grime while preserving the integrity of the material.
In addition, they often have access to specialized cleaning products that are designed for specific types of shoes and materials, making them much more effective.
Why Is It Important to Keep Your Shoes Clean?
Keeping your shoes clean is essential for many reasons, but here's 2 to start:
It helps to keep them looking their best, which makes you look more put together and professional in any setting. Plus, clean shoes make a good impression.
Regularly cleaning your sneakers helps to protect the materials from developing damage or becoming worn out over time, so that they don't need to be replaced as often.
By taking the time to have your shoes professionally cleaned, you can ensure that they remain in top condition for years to come.
Is it Hard Cleaning Sneakers at Home?
Cleaning sneakers at home is not difficult, but it can be a tedious and time-consuming process. While some people may prefer to do the job themselves, it's important to remember that professional sneaker cleaners have access to specialized products and techniques designed for shoes of different materials.
This means that they can get your footwear looking good as new more quickly than you doing the job yourself. If you are determined on cleaning sneakers, check out our guide on washing shoes at home!
Benefits of Using Professional Shoe Cleaning Services in Canada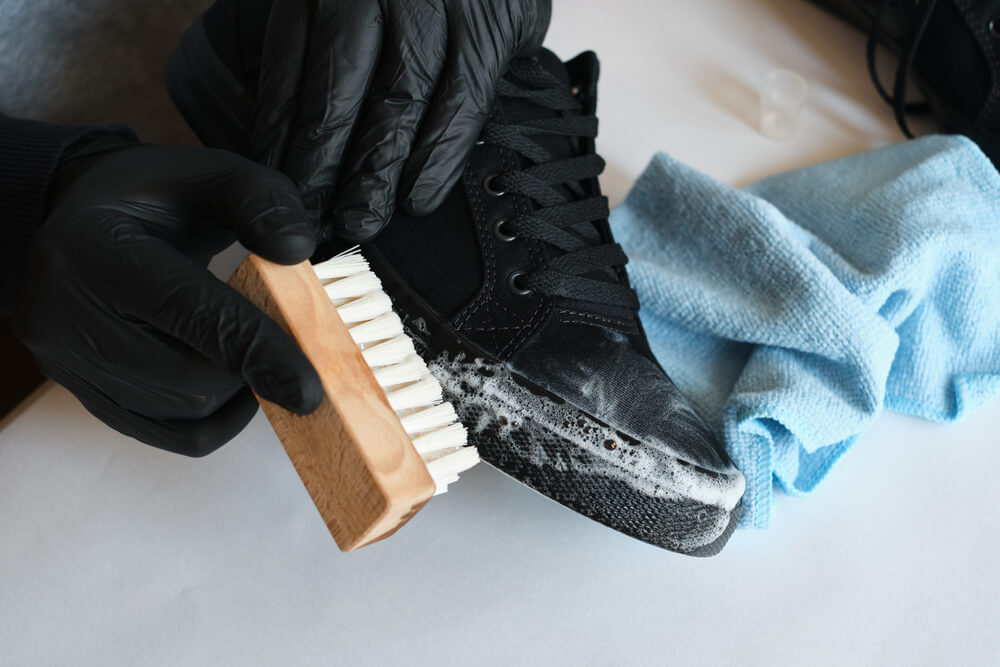 Professional Cleaning
Professional sneaker cleaning services can get your shoes looking like new again with their specialized cleaning products and techniques. They know how to properly care for different types of materials.
Protects Against Damage
Over time, dirt and dust can build up on your shoes, which can cause them to wear down quicker than they should. Regular shoe cleaning can get rid of all that grime and help protect against further damage. You can be sure you're getting maximum dirt removal and a clean wash every time.
No Stains or Discolouration
If you've ever tried to remove a stain from a shoe at home, you know how difficult it can be. Professional cleaners have the right products and methods to get rid of any stubborn stains or discolouration without damaging your shoes.
Freshens Up Shoes
Feet tend to sweat and your shoes can start to smell unpleasant due to smelly feet. Professional shoe cleaners don't just clean your shoes, they freshen them up too! They can use special treatments that help get rid of bad odours and make your shoes smell great again. Say goodbye to smelly shoes!
Tailored Services
The technicians at professional shoe cleaning services can tailor their services to fit your needs. Whether you need a deep clean or just a quick polish, they'll be able to make sure that your shoes look as good as new when they're done.
Cost-Effective
When you consider the cost of buying new shoes and how quickly they can get dirty, using a professional shoe cleaner is actually quite cost-effective. It's much cheaper than having to buy a new pair every few months!
Saves Time
If you're trying to clean your shoes at home, it can take hours just to do a single pair. A good sneaker cleaner, on the other hand, can get the job done much faster thanks to their specialized cleaning products and techniques.
Ensures Quality Results
When you bring your shoes in for professional cleaning, you can rest assured that they'll be cleaned properly and returned looking like new. The technicians have years of experience and know exactly how to care for suede and different types of materials.
Improves Durability
Getting your shoes professionally cleaned and maintained regularly can help them last longer. The cleaners can get rid of any dirt or grime that could cause wear and tear, helping you get more use out of them over time.
Whether you wear your shoes every day or just on special occasions, using a shoe cleaner is essential for keeping them in top condition. They can provide tailored services that are cost-effective and will ensure quality results, as well as preserving the life of your shoes. So instead of risking damage to your footwear by attempting to clean them yourself, consider bringing them in for professional service!
What Kinds of Footwear Can Be Professionally Cleaned?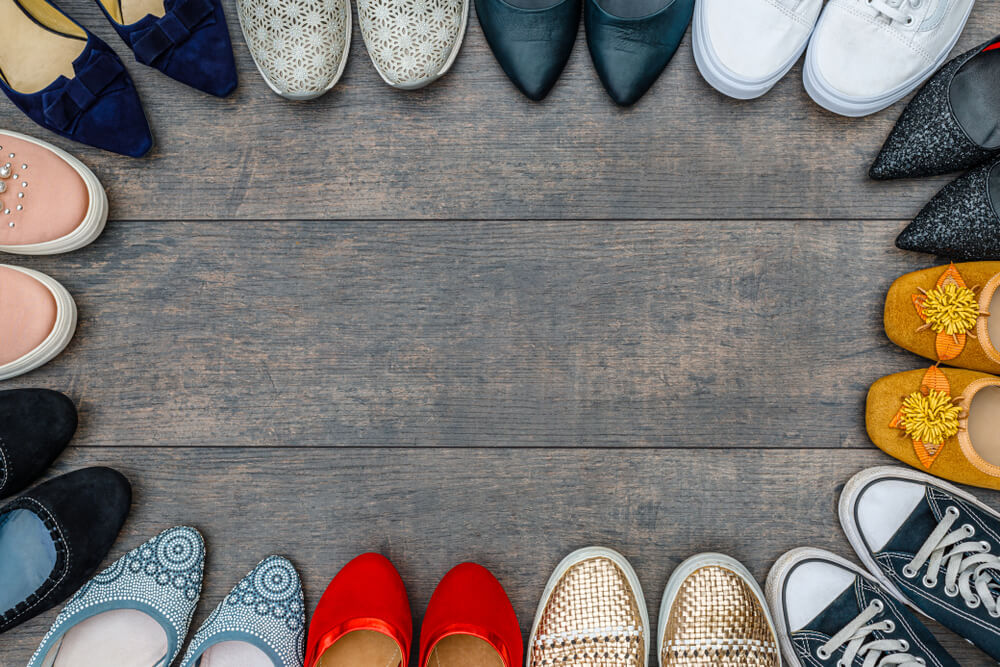 Almost any type of shoe can be professionally cleaned, from sneakers to dress shoes. The technicians understand how to care for different materials, so no matter what kind of shoe you have, they'll be able to get it looking like new in no time. See some examples below!
Leather Shoes
Premium Leather such as exotic skins
Suede Sneakers
Canvas Sneakers
Outdoor Shoes
Boots
Handbags
Regardless of what type of footwear you have, a shoe cleaning expert can help get them looking like new again. Once you experience the benefits of using a professional cleaner, you'll never go back to attempting DIY shoe care again!
Professional Shoe Cleaning – Your Best Bet for Keeping Shoes Looking Great
Having your shoes professionally cleaned is one of the best ways to ensure they stay in top condition. The experts know exactly how to care for different materials, making sure you get the best possible results every time. Plus, it saves you time and money compared to buying new shoes or trying to clean them yourself! So if you want your footwear to look its best, enlist the help of a shoe care professional like Shoewash Supreme.
Conclusion
The bottom line is there are many reasons why professional shoe cleaners are essential. Not only will it save you time and money, but it can also ensure that your shoes are properly cared for and remain in top condition. So if you want to get the most out of your shoes and keep them looking like new, don't hesitate to call a professional shoe cleaner today!